King's Kratom has been around for about two years, as their first website was up at the beginning of 2018. Although we are generally open to new vendors, since they essentially challenge trustworthy merchants to uphold a certain level of quality, King's Kratom seems to fall short of this goal. As of 2019, KK migrated to a new, flashier website. Find out more about their business and products in this King's Kratom review.
Since we started the blog, we had the pleasure to test over 20 Kratom vendors, and we keep testing them month by month so we can keep our readers up to date with the best online kratom vendors. If you are looking to buy Kratom, our honest recommendation would be to check out New Dawn Kratom (direct link, we are not affiliated with them in any way, we also have an in-depth review on them here), they managed to deliver the best Kratom in May 2021 (we buy and test multiple vendors monthly and update our reviews and top picks), with 20% OFF using the coupon code you can find on their website, prices starting (after discount) at $16 for 250g of Kratom, it's a no-brainer.
Check Out Our #1 Recommended Kratom Vendor (Legit Choice, Not Sponsored)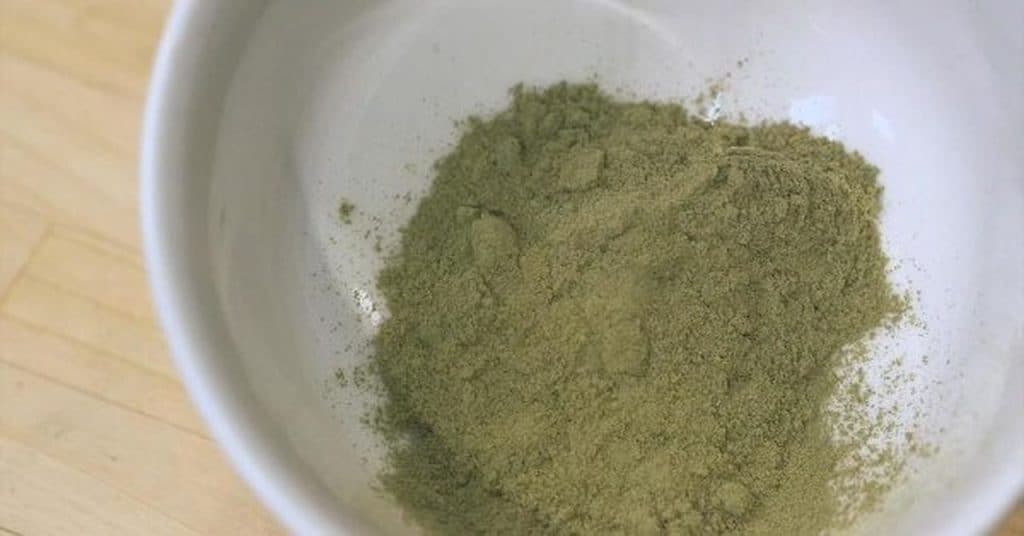 King's Kratom Products 
From where we stand, King's Kratom entry strategy is more of a bust than a success. The seller basically took a name that's incredibly similar to a long-standing merchant that appears on the first page of the Google search – Kratom King – in an attempt to chip away at the latter's customer base. As you may have guessed, the company failed in this attempt.
King's Kratom's first website tried to get ahead of the competition by means of black-hat (which is to say dishonest) SEO techniques, something which is gravely penalized by the most popular search engines. In our book, this red flag speaks to their trustworthiness. Their first website is now being phased out in favor of a flashier, new one that seems to have the same faults.
In today's market, tested, GMP certified Kratom powder has become the norm. All of the top tier vendors are competing to provide an evidence-backed policy of sourcing and packaging their merchandise. Although this shop claims to sell tested Kratom, we could not find any supporting documents for this statement. This is the second red flag of our King's Kratom review.
Prices 
KK's first website was selling Kratom at a price just slightly above the industry average. For example, you could get 2 oz (56 grams) of Gold Vein Maeng Da Kratom for $20. Although a bit less than the value you get from trustworthy websites, to some, it seems to be a good trade-off. 
The good news is that, from what we can tell, King's Kratom new e-commerce portal sells at roughly the same prices. The bad news is that we still don't have any proof of purity or safety testing in what concerns their batches. Given the scarcity of 3rd party testimonials concerning their product, we cannot justify paying such a high price for their merchandise.
Shipping
The one good thing about King's Kratom is that they guarantee your order will be shipped within 24 hours or less from the moment you place it. Should your package be delayed, you can benefit from a 10% quantity increase on your next order, for the same price. 
They also ship on Saturdays and, for those who are really in a rush, they offer overnight delivery. There is no information on the carriers they use, nor does the shop guarantee an approximate delivery timeframe.
Customer Support
King's Kratom claims to be committed to complete customer satisfaction, but we fail to see how this is delivered. Both the old and the new website claim the same thing. However, their shipping policy clearly states that your package must be unopened if you want to return it. This confusion does not help their image one bit.
Although we cannot directly testify to the way in which KK interacts with its customers, the description of their products is, much like in the case of the old website, stuffed with Kratom keywords. The text is there only to ensure the keywords have something in-between. 
This is all the more nauseating as the website's content brings into discussion people suffering from substance abuse and the plight of the local Kratom community to completely legalize and research this plant.
Client Testimonials 
Aside from the scarce reviews that appear on King's Kratom website, we have found extremely few testimonials on specialty forums and discussion boards. This might be the very reason why the owner decided to use underhand methods to improve their website's ranking, as well as to adopt an almost identical name to that of another, older vendor:
"Having experienced several head shop brands, I decided to place an order for King's Kratom. The Reddit community seems to favor online vendors to brick and mortar retailers and I thought I might as well try somebody who hasn't made a name for themselves yet. KK's Red Vein Maeng Da was ok for me, although it didn't feel that amazing."

Carlos: February 8, 2019
"King's is the second brand of Kratom I've ever tried and I was honestly disappointed. My order arrived on time, within several days from having placed it. I went ahead with their Every Strain 1 Vein blend, as well as a bit of White MD. So far, the first was OK, but not that great."

Michael: April 29, 2019
Is It a Reliable Vendor?
Throughout this King's Kratom review, we made it a point to emphasize what we saw as the red flags of this kratom vendor. From conflicting statements to unsubstantiated lab testing, a lack of reviews and keyword stuffing on both their websites, we wouldn't even recommend them to our archenemies. 
Instead, we recommend you order from a legitimate Kratom vendor with an established reputation and certified reviews from trustworthy members of the community, such as The Golden Monk.