Urban Ice Organics is a Las Vegas-based local and online kratom vendor, as well as a noteworthy presence in the Kratom community. Their reputation is primarily based on the quality of their products, but their recent contribution to the Netflix documentary A Leaf of Faith has increased their popularity even further.
Our only concern with Urban Ice Organics is that, to this day, they claim to sell qualitative products, but have never order purity and safety tests. Until the results of such tests become available on their website, it is difficult to say whether or not this is a reliable vendor.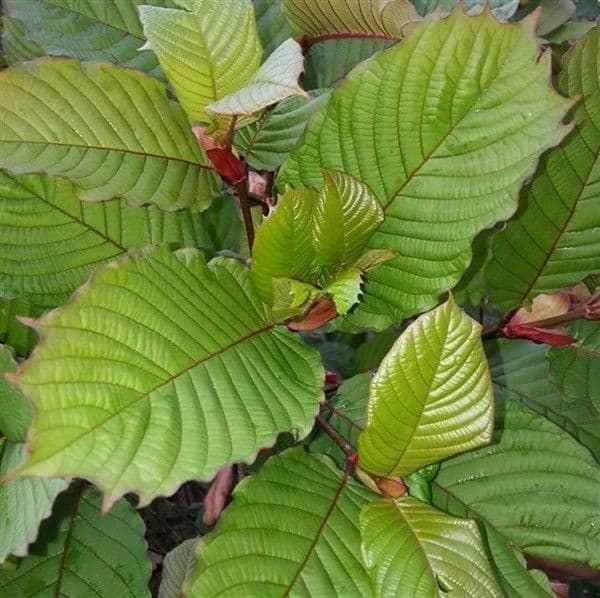 Urban Ice Organics Products
Urban Ice Organics is a vendor with a wide range of products on offer. Not only will you find several different types of strains and capsules on their website, you'll also have access to them in their Las Vegas brick-and-mortar store and in generic head shops across the country.
At a glance, your choices are comprised of a few Kratom strains in powder form, such as Maeng Da, Red and White Indoleaf, as well as a mix of multiple Red veins. Capsules from Urban Ice Organics are even more varied, with an offer that includes Maeng Da, Red Bali, Green Malay, CBD-Infused Kratom, and a number of patented blends such as the "Morning Focus". For those who hate to swallow their Kratom, liquid shots for Maeng Da and Red Bali are also available.
Finally, Urban Ice Organics features one of the first Kratom subscription services on the market, which is ideal for consumers who like to switch it up every now and then. For a fixed monthly sum, you can get up to 4 different bottles of 100 capsules each. One of these is always a bottle of CBD-infused Kratom. 
Prices
The prices proposed by Urban Ice Organics are neither low, nor high. At $6.99 for most 10-capsule packs and $69.99 for 175 capsules, the cost for most products is in-tune with the industry average. Especially in the case of Kratom powders, you can get even better deals by ordering in bulk and by purchasing online, rather than from a local store.
As for the Urban Ice Kratom Box (subscription), this will set you back $119.99 per month for a recurring subscription and $139.99 for a one-time order. Given the fact that the included bottles and blends are worth more than $200 when purchased independently, most Urban Ice Organics reviewers agree that the Monthly Kratom Box is an attractive offer.
Shipping
Urban Ice Organics offers free shipping for any order above $75, although, curiously enough, this does not apply to their Kratom Box subscription. The vendor uses USPS to deliver most orders and estimates that it will take between 3 and 5 business days for your package to arrive once it has been paid for. This is fairly slow compared to other websites, but, according to other consumers, orders generally tend to arrive faster.
Customer Support
To contact Urban Ice Organics, you can go to their "Contact Us" page and fill in the standard form or you can drop them an e-mail or phone call. According to the vast majority of Urban Ice Organics reviewers, the vendor's customer support team is active and will usually reply to your inquiry within the day.
Furthermore, all powers, capsules, and liquid shots on this website are backed by a 30-day satisfaction guarantee. If you are disappointed with any of their products, you can obtain a replacement or even a full refund.
Client Testimonials
Urban Ice Organics reviews are overwhelmingly positive, which is encouraging to see for any new customer who is yet to try one of their products. We've included a couple of these reviews below:
"Urban Ice never disappoints. I've been buying my Kratom from them for several years now and I've only gotten consistent quality each and every time. My absolute favorites are their Maeng Da liquid shots and the Morning Focus blend. Both give me both super strong and very clean effects."

Christopher: October 13, 2019
"I had heard that Urban Ice sells very few types of Kratom, but once I got on their website, I saw plenty of options to choose from. I got their famous Maeng Da powder and a few Red Bali capsules and I was stunned with how powerful they both were."

Patricia: September 30, 2019
Is It a Reliable Vendor?
Urban Ice Organics has been around for many years and their reputation has only grown better in that time. This speaks for the quality of their products and for their customer service, which, together with our experience with them, encourages us to describe this vendor as reliable.
However, we would still rather source our Kratom from a company that regularly tests their products, such as The Golden Monk. When lab results are made available directly on a vendor's website, you have an additional guarantee that what you buy is pure, unadulterated Kratom.