Kratom USA's website has been around for a good 6 or more years. For a kratom vendor with this kind of record, you'd expect to see a multitude of reviews regarding their products or customer support. We're not looking for anything specific; just people talking about them as proof of their operations. However, the opposite seems to be the case with this merchant. Soon enough, we also found out why.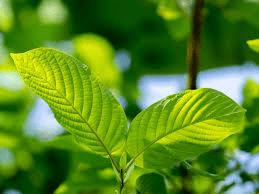 Kratom USA Products 
If nothing else, Kratom USA has a good variety of products in their shop. You can buy most of the major strains, ranging from Maeng Da to Malay and even Green Boreno Kratom both as powder and capsules. In addition, they have some proprietary blends, such as N P, Black Label, or 15x Extract, as well as a beginner Pick-3-Powder sample pack for those who are new to the plant.
Despite the polished store front, however, we are hesitant about KU's operations and product range. We know nothing about the provenance of their batches and there is no information regarding the purity or safety of their products. Kratom USA has an air-tight legal disclaimer that basically protects them from any sort of liability, but this doesn't work in the best interest of the customer.
An odd aspect about this merchant is that none of their products have any sort of claims attached to their description. Because of this, we have no idea whether their proprietary blends are something we'd like to try or not. Lack of information will be a major theme for this Kratom USA review.
Prices 
Normally, we try to establish whether a vendor's prices reflect value in terms of the quality that is delivered. In this case, this is next-to-impossible since very few people have reported on their verified Kratom USA purchases. Although most of Kratom USA's strains are not priced very much above the industry average – at $10 for 1 oz (28 grams) – this does not give us any incentive to place an order.
Clients can order wholesale from KU, but they have set-up a different website for those looking to become retailers themselves. Ideally, before deciding on a big purchase, we advise you contact them directly and establish your priorities. Just don't forget to ask for more information on their products. 
Shipping
An interesting aspect of Kratom USA is that they operate with flat delivery fees across the United States, something which we haven't seen often in our experience as users and reviewers. If you happen to be in the proximity of North Carolina, their home state, you'll only pay $5 for your delivery and the package will most likely arrive within 24 hours.
East Coast customers will generally pay $6.10 for their package and receive it within 48 hours, whereas West Coast and the MidWest are asked for $7.45 and up to three days wait. All orders are expedited by USPS.
Customer Support
From what we've been able to gather, the people who have worked KU have generally had a good experience. They deliver their orders on time, quite expediently, and they'll answer any inquiries you have over e-mail.
On the other hand, we have found a few clients claiming they placed an order and didn't receive any product whatsoever. They might send out free samples with your order, but this is not a general rule. The only safe thing to say at this point is that you're buying from them at your own risk.
Client Testimonials 
You'll have a hard time coming across one verified Kratom USA review, let alone more. Fortunately, we've managed to identify several verified purchases from KU on specialty forums. Aside from the people who claimed they never received their order and were scammed out of their money, the consensus seems to be that this vendor is not one you should rely on. 
"My experience with Kratom USA was overall horrible. I placed an order for their Bali Reserve and Enhanced Malay. Both of them looked iffy and, after a moderate dosage of the Bali, I soon started to feel dizzy. I should've flushed everything down the toilet, but I wanted to see whether the Malay was better. After I gradually took almost half of my regular dosage and experienced no effects, I quit altogether." 

Sarah: July 29, 2018
"I placed an order for 500 grams of Red Maeng Da from Kratom USA and my package was delivered in record time. I was hoping to get some free samples alongside it, but there were none. The powder itself, however, was quite effective. It wasn't the best RMD I ever had, but it had a longer duration than I'm used to."

Gill: December 7, 2018
Is It a Reliable Vendor?
From the scarcity of testimonials to the lack of data regarding their Kratom, we simply cannot recommend Kratom USA as a trustworthy vendor. 
Our advice is to stick to the list of well-known, certified vendors, such as The Golden Monk. Aside from knowing that their products are GMP compliant and tested for contaminants, you also have the certainty that you're getting quality Kratom with every order.