The time has come for us to review New Dawn Kratom in-depth after placing over ten orders over the last six months.
We will review in-depth each order we've placed over time with New Dawn Kratom and then discuss the Pros and Cons of this vendor.
Disclosure: This review of New Dawn Kratom is not sponsored, we don't have any affiliate links and we don't earn anything by promoting products on this page.
Order #1: Order Placed on 7 December 2020, it was delivered on 11 December. We ordered a Sample Pack with 3 strains, paid $40 for 750g of Kratom. The delivery was slower than the 3 days expected, but the support was really prompt in letting us know that the delay is caused by USPS when we asked. The Kratom we got was amazing, it was stronger than the other vendors we tested and overall it lasted longer. Overall quality is superior to other more expensive vendors we've tried lately. But this was a sample order, we wanted to buy more to see if the quality stays at the same level.
Order #2: Placed on 5 January 2021, it was delivered on 10 January. We ordered 2kg White Borneo Kratom and it ended up costing us $128 with the THANKYOUREDDIT (read more about this on the article about the best kratom vendors in 2021 from GNW) coupon code. The price is amazing, despite the slow delivery (but it's understandable, USPS had delays since December). Once again I was impressed with the quality of the Kratom from New Dawn - maybe this time it was more subjective, as White Borneo is my personal favorite strain - but this was even better than the initial samples. At this point, I added New Dawn Kratom to my personal list of top vendors, the product quality is just amazing, and the price is really unbeatable.
Order #3: Placed on 17 January, it was Delivered on 21 January, this last order was placed just to test a few other strains before publishing the Review on New Dawn Kratom, I got 250g Red Dragon and 250g Super Green Indo. For this order, I had slight problems with the payment as my Credit Card was initially declined, but I contacted support and they advised us to contact my bank to approve the payment and the problem was fixed fast. The order was delivered 5 days after placing the order (on a Sunday). After testing these two strains I can say for sure New Dawn is my go-to vendor for now - their support is incredible, the delivery times are decent, and their Kratom is absolutely amazing! 
These were our first orders, now let's see the last ones:
Order #12: Placed on the 7th of May, it was delivered on the 9th of May, I ordered Red Borneo and Green Maeng Da, both 1kg. Nothing much to say that has not been said yet to be honest - the delivery for our last orders has always been fast - they ship the order the same day, and USPS delivers it around 2-3 days after we place the order in general (sometimes we get it in 2 days and sometimes in 3 days, I guess it depends on the time of the day when we place the order, or maybe how long they have to wait in line to the gas station lol - note: this has been written in petrol shortage times). Back to the Kratom - The strains look as fresh as always and also as strong as always. Nothing but good words about New Dawn, and it's our 10th+ order now. I personally felt the need to leave a review of my favorite strains on their website too - these guys really deserve it. I don't want to sound like I'm trying to advertise them, but I really have nothing to complain about, especially for our latest orders.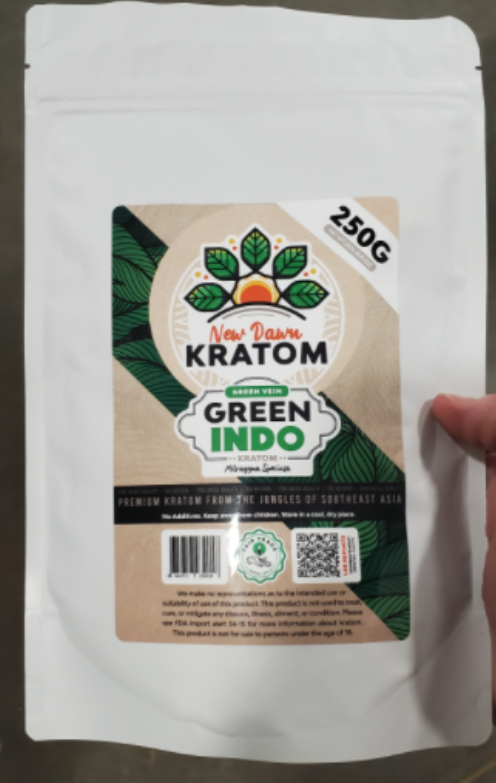 I can confidently say that the quality at New Dawn Kratom is far superior to what is obtainable elsewhere.
Besides the amazing quality and customer support, they have a 30-day money-back guarantee policy which is actually great if you are trying to test out different vendors and find the one that suits you best. It also seems they are lab-testing each batch of Kratom when they import it from Indonesia, and I'm sure that's making a real difference when it comes to the quality of their product.
Overall I am satisfied with the purchase and will be ordering more.
I will constantly update this New Dawn Kratom Review so it will be continuously up-to-date with all my orders.
As this review is not sponsored, feel free to donate via PayPal or join my Patreon!