Club 13 Kratom is an online vendor that has been around since 1999. If nothing else, its longevity alone tells us that this company is doing something right. Whether or not that something has to do with the quality pf their products, however, remains up for debate.
Over the years, Club 13 has received both positive and negative feedback. Overall, reviewers appear to be split between those who see this vendor as a source of poor-quality, ineffective Kratom and those who find their powders to be the strongest they've ever had. The situation is rather puzzling, but it does make some sense given the fact that Kratom can have widely different effects on different people.
Since we started the blog, we had the pleasure to test over 20 Kratom vendors, and we keep testing them month by month so we can keep our readers up to date with the best online kratom vendors. If you are looking to buy Kratom, our honest recommendation would be to check out New Dawn Kratom (direct link, we are not affiliated with them in any way, we also have an in-depth review on them here), they managed to deliver the best Kratom in May 2021 (we buy and test multiple vendors monthly and update our reviews and top picks), with 20% OFF using the coupon code you can find on their website, prices starting (after discount) at $16 for 250g of Kratom, it's a no-brainer.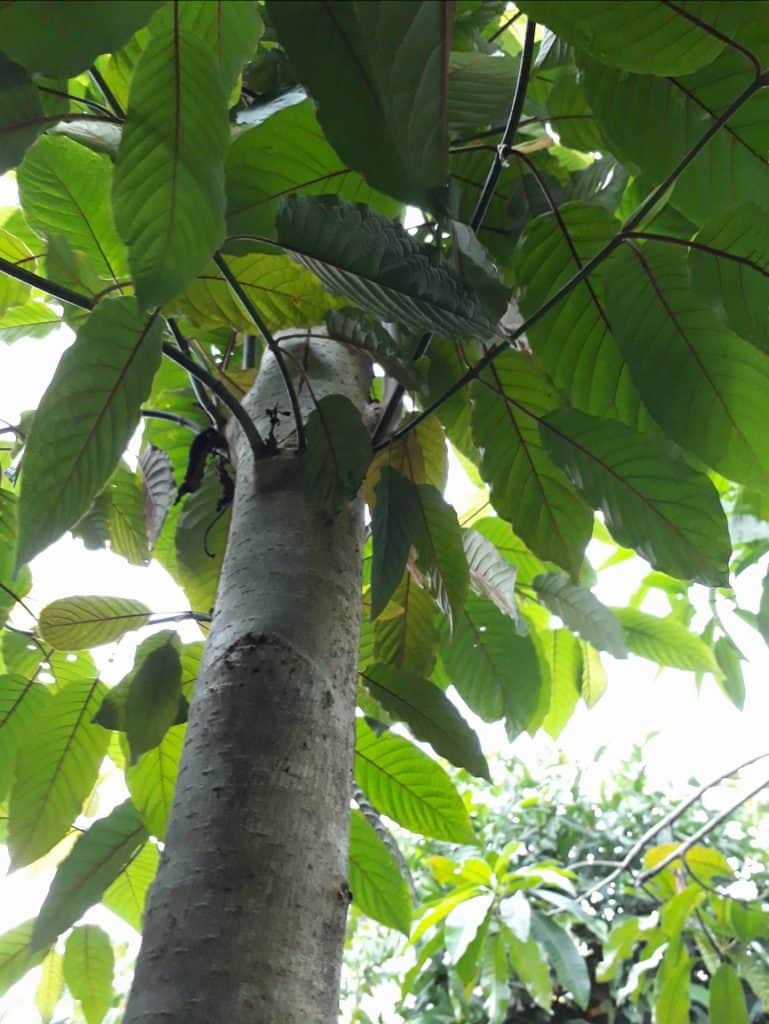 Club 13 Kratom Products
Club 13 features a varied offer of Kratom powders, capsules, and extracts. Although they are not the most versatile vendor out there, they still present customers with enough diversity to satisfy most tastes (and budgets). 
Those who prefer the classics can purchase anything from Green, Red, and White Maeng Da to Red Bali, Green Malay, White Indo, and a few other strains. Meanwhile, regular consumers who want to try something new might find this vendor's premium Connoisseur Blend invigorating. Most of these varieties can be ordered both in the form of powder and as capsules for those who do not enjoy the strong taste of Kratom.
Club 13 also features a few Kratom extracts, such as their Extra Strength Maeng Da collection, their Extra Strength Horn Kratom, or the Double Black Extract. Unfortunately, the vendor does not specify what exactly goes into some of these extracts, so it can be difficult to determine whether or not they can deliver of their promise of extraordinary potency.
After recalling tens of batches of Kratom for potential Salmonella contamination back in 2018, Club 13 began to regularly test their products according to GMP standards. However, none of the results for these tests are actually published on their website. To verify that they exist, you must go to Contact > Lab Results, fill in a form, and wait for the company to send them to you by e-mail. 
Prices
At $16.99 for 30 grams of most strains, Club 13 is actually slightly above the market average in terms of pricing, even though they advertise themselves as one of the most affordable vendors. Granted, the cost is more than fair if the Kratom is decent, but it is possible to obtain cheaper powders of a comparable quality from other sellers.
Samples go for as little as $3.5 a piece, but consist of only 3.75 grams, which is rather disappointing. Still, if you're going to order from Club 13 for the first time, you might as well start with a few samples and order larger quantities if you are satisfied with the results.
Shipping
Club 13's website offers scarce information about shipping and returns. Although the company specifies that they ship the same day, Monday through Friday and barring holidays, they do not mention who will deliver your package, nor how long this is expected to take. According to most Club 13 Kratom reviewers, packages generally arrive in no more than 5 days, although some delays are possible.
Customer Support
Club 13 Kratom reviews praise the customer support team behind this vendor. You can get in touch with Club 13 either by filling their on-site form, by e-mail, or by phone. Regardless of the method you choose, it is likely that you will receive a response within 24 hours.
This vendor offers a proper 30-day quality guarantee, which means that they will accept returns on opened products. If you are dissatisfied with your purchase, you can obtain an exchange or a full refund (barring any shipping costs).
Client Testimonials
Club 13 Kratom reviewers have both praised and condemned this vendor throughout the years. While some claim that their powders have an immediate and extremely powerful effect, others lament that they get no benefit from these products:
"Club 13's Red Maeng Da was the first sample of Kratom I ever had. Back then, I depended completely on painkillers and their capsules helped me get clean. As soon as I took even a small dose, the effects kicked in and worked like a charm. I do remember, though, that their Extra Strength Maeng Da was a bit too powerful for me."

Maria: December 1, 2019
"I got all hyped about my fist Club 13 order, but was thoroughly disappointed, especially considering how much I paid for everything. Not only did their Red Bali have absolutely no effect on me, but their White Maeng Da immediately made me feel nauseous and antsy. I know the difference between strong Kratom and bad. This was certainly the latter." 

Kane: November 26, 2019
Is It a Reliable Vendor?
It's difficult to argue with Club 13 Kratom given that they've been around for almost two decades now. The fact that they have lasted for so long speaks volumes about both their products and their customer service, so one would be tempted to view them as a reliable source.
However, there are a few issues to consider before you order from them. Although they claim that they test their products in 3rd party laboratories, the results are not readily available on their website, which is rather shady. Plus, their pricing is rather spicy, so many customers would rather order from a more reliable and affordable kratom vendor such as The Golden Monk.