Formerly known as Wicked Botanicals and Wicked Kratom, this shop, being one of the best kratomvendor, now operates under the name of the Wicked Tea Company. In spite of their slightly higher than average prices, Wicked Kratom continues to win over customers with their range of products, as well as with the latter's premium quality. Overall, they are a trustworthy Kratom retailer.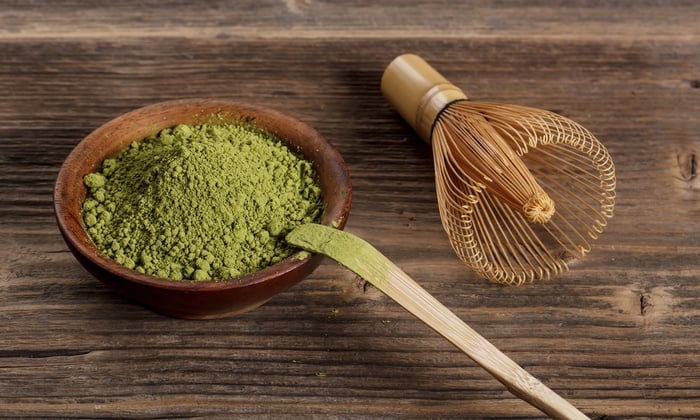 Wicked Kratom Products 
Unlike many of the up-and-coming Kratom shops operating out of basements or garages, the team over at Wicked Kratom have been around for over 4 years. The name is already something akin to a brand within the Kratom community, especially since their products are not known to disappoint when it comes to both safety and quality. 
Even though the vendor has changed its name several times, their commitment to delivering quality Kratom powders has not waivered. They are also an important donor to the American Kratom Association. Back in 2017, when one of their batches was found to be contaminated with traces of steel, they were pro-active in dealing with the situation. Wicked Kratom offered full refunds to anybody who happened to order from them and proceeded to completely dispense with the remainder of the batch.
They have a good product range that includes teas, tinctures, and a variety of herbs. If you're somebody who likes to try new things every now and then, this is the place to order from.
Prices 
Our only hesitation when it comes to Wicked Kratom is related to their prices.  You're likely going to pay anywhere from 5% to 15% or more for their products than for those offered by other certified Kratom vendors.
If you're a new user looking to try quality Kratom, Wicked is definitely a choice you should consider. However, if you're a casual Kratom consumer, it's likely that you're going to lose some money for bigger orders. If you don't care about your order's margins, then you should probably just look beyond their price.
Shipping
What makes Wicked Kratom stand out is that their website requires a password in order to be accessed in the first place. It doesn't take a great deal of effort to come across it, though. A few minutes with Google search should do it. We'd post it here as well, but we don't have their permission to do so. 
Like many of the Kratom vendors on par with Wicked, they have a good shipping and returns policy. Your order should arrive in up to 72 hours from when you place it, although it might take a little while longer if there are any official holidays in this timeframe.
Customer Support
From what we gather, Wicked Kratom's customer service is one of the best of its kind. You can both call and e-mail them and their team will answer your inquiries as soon as possible. What's more, almost every order comes with some sample packages, just so you can get a feel of what other neat things they have.
One of the best things about Wicked Kratom's customer service is that they have regular promotions and sales. If you're a Kratom enthusiast, it's worth keeping an eye out for these special timeframes, as they give you the chance to order some of their finest products for a bargain.
Client Testimonials 
Aside from tens of other websites who have reviewed Wicked Kratom favorably, there are plenty of actual testimonials from customers who have worked with and continue to purchase from this vendor. The consensus seems to be that Wicked is a great shop you can rely on to deliver some of the best Kratom there is right at your doorstep.
"Wicked Kratom's Bali Blast is one of the first experiences I've had with this plant. I have not changed to a different vendor ever since, despite the fact that you can now buy Kratom from tens of different places at lower prices. I was sold on their quality the first time I tried their Bali and their other powders and tinctures continue to uphold the same standard."

Natasha: March 13, 2019
"At the recommendation of a close friend, I ordered the multipack from Wicked Kratom. Although it was a bit more than I hoped to pay for my third or fourth Kratom order, I can say with certainty that it was completely worth it. So far, I'm saving up to order from two, maybe three different places alongside Wicked, so that I can compare their Kratom more closely."

Donnie: May 2, 2018
Is It a Reliable Vendor?
There is no doubt about the fact that Wicked Kratom is a reliable merchant for this Southeast Asian plant. They may not be the first in our book, particularly due to their higher-than-average prices, but their quality products usually leave customers with the impression that it was all worth it.
Wicked boasts a variety of products including teas, herbs, and tinctures, all of which you can try once you get more used to regular powders. They've been a trustworthy vendor for over 4 years and they continue to deliver premium Kratom to this day.