Smart Kratom is a spin-off of the well-known online vendor Kratom Exchange. Although it is not as notorious as the latter, SK maintains the same standards of quality and features largely the same selection of pure Kratom strains. Their offer is varied enough, but does not include any mixes or proprietary blends.
Unfortunately, both Smart Kratom and Kratom Exchange do little to maintain an online presence through social media. It is also quite difficult to find verifiable testimonials for these two kratom vendors, which raises some questions of reliability. Since SK does not seem to test its products for purity and possible contaminants, one cannot say for sure whether their Kratom is consistent or safe.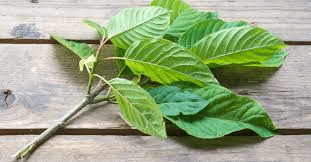 Smart Kratom Products
According to their own self-presentation, Smart Kratom focuses on the distribution of pure, high-quality Kratom strains at an affordable price. The owner decries the fact that Kratom remains a very expensive product in most local smoke shops and confesses that he started SK to remedy the situation. As such, the company does not dabble in experimental strains or blends, but rather prefers to stick to the basics.
On their website, you'll find just under 20 different Kratom strains, from Maeng Da (all colors) to Bentuangie, Malay, Bali, Sumatra, Vietnam, as well as Red and White Horn. Customers looking for extra powerful stuff can order either the Super Red or Super White varieties, which are advertised as some of the most effective powders sold by this vendor. 
SK sells Kratom only in powdered form, but those who cannot stomach the taste of this herb can purchase a capsule-making kit from most online retailers. Some of the strains can be purchased in bulk for a discounted price.
Prices
At $9.99 per 28 grams of most strains, Smart Kratom is neither very expensive, nor very cheap. In addition, customers who order in bulk can save up to 50% of the total cost. For example, 1kg of Maeng Da goes for no more than $100, which is quite below the market average.
Overall, this vendor sticks by its initial goal to make Kratom more affordable. If the products are as good as they claim, then the prices are more than fair. Furthermore, customers who have never ordered from them before can benefit from a fantastic deal and buy a 3-sample pack for $3.99. Although the quantities are small, this allows consumers to sample SK's products without having to commit to a big purchase.
Shipping
Smart Kratom offers free Standard USPS shipping on all orders, while purchases over $74 are upgraded to 2-3 day shipping. According to a few Smart Kratom reviewers, packages from this vendor are discreet and tend to arrive in no more than 5 days. In addition, most clients receive free samples with their purchase, as well as a hand-written "thank you" note.
Customer Support
You can contact Smart Kratom either by using their on-site form or by e-mail and phone. Their customer support team has received nothing but positive reviews thanks to both their promptness and their polite attitude. Generally speaking, your inquiry should be answered in up to 24 hours even if you don't get in touch by phone.
Unfortunately, there is no information about this vendor's returns policy on their website. This is fairly shady and might indicate that they do not accept returns or make refunds regardless of the customer's preferences.
Client Testimonials
Smart Kratom reviews are few and far between. From what we were able to gather, most of their previous clients were happy with their purchase, albeit slightly disappointed about the strength of this vendor's Kratom powders:
"I just got my order from Smart Kratom yesterday and I was very impressed with the package. Not only was it discreet, but it also included a couple of free samples, which I thought was nice. However, the strains that I've sampled thus far were slightly underwhelming. I took some Red Sumatra and Super White, but I had to use double my usual dose to get any kind of effect."

Logan: November 30, 2019
"I order from Smart Kratom once or twice a year and I'm usually satisfied with their products. I particularly love their Green MD and their Super Red, but the last time around, the Maeng Da was a little weak. There was a bunch of coarse stuff at the bottom of the bag too, which is never good."

Amelia: November 21, 2019
Is It a Reliable Vendor?
Smart Kratom is not easy to place as a vendor. Its connection to Kratom Exchange suggests that it is a reliable vendor, but there are a few issues that say otherwise. We appreciate a selection of simple, pure Kratom strains with little room for experimentation, but only if the products are excellent in terms of quality. This does not seem to always be the case with SK.
Plus, unlike more reliable vendors such as The Golden Monk, Smart Kratom does not test its products for safety purposes. At the very least, they don't mention any tests on their website, nor do they display any results, which is worrying, to say the least.