The Kratom business really took off at the end of the 2000s, early 2010s, as the plant slowly made its way through the United States. Sacred Kratom may be a latecomer to the party, since they only started selling Kratom around 2017, but they're certainly not unwelcome. 
One thing is for sure: they know their way around search engine optimization (SEO). Still, we can't help but feel a little uneasy with regards to some of their products.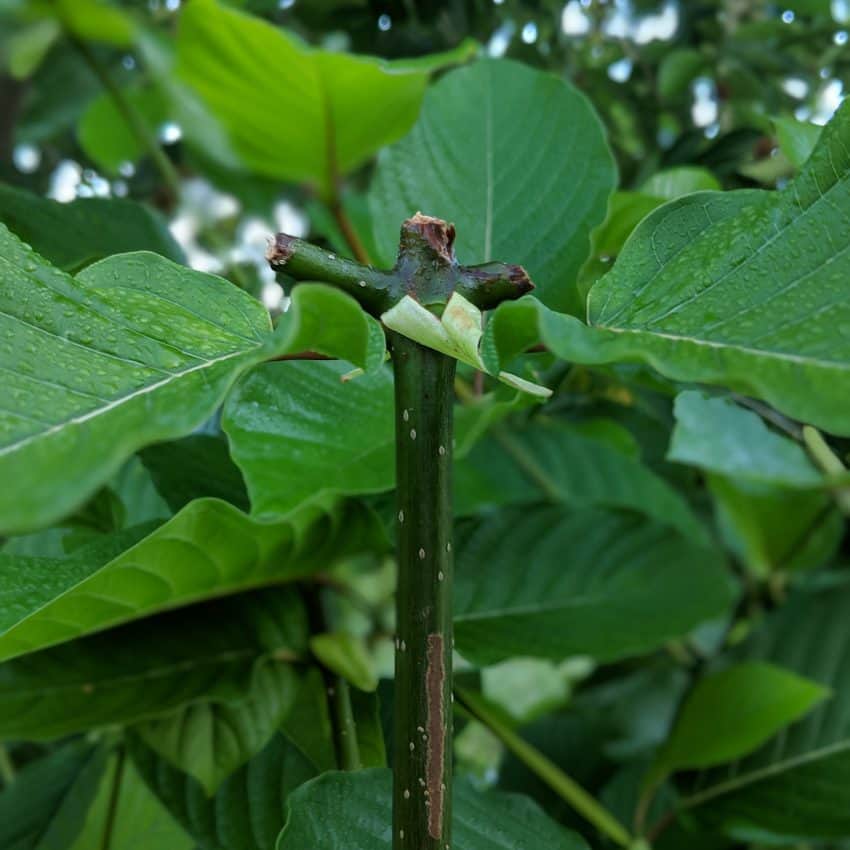 Sacred Kratom Products 
Although centralized market data is sorely missing, we know from the growing community that the demand for Kratom products is steadily increasing on a year-to-year basis. As such, there's room for more competition to challenge entrenched Kratom merchants. In certain circumstances, this healthy rivalry often leads to better prices and higher quality products.
The problem is that Sacred Kratom has to actually challenge existing leading Kratom vendors in order to establish a name for themselves. From the perspective of their products, Sacred is not putting up much of a fight. We don't know if they are GMP compliant or if they are a member of the American Herbal Products Association (AHPA).
Despite the fact that each product has a generic disclaimer saying it was tested for safety purposes, we couldn't find any of these results posted anywhere. Usually, when supplement shops go through the bother and resources to have these done, they don't mind making them public for interested parties to take a look at.
Prices 
Sacred Kratom's prices are roughly on par with the value you get from veteran Kratom vendors, albeit a bit more expensive when you consider higher quantities. If you're a casual or expert user, you'll definitely lose some value in the long run, so we can't say we're completely sold on their deal. This might be a marketing mishap or a direct consequence of their supply network.
For somebody who is trying to establish themselves as a major Kratom merchant, we would have loved to see more promotional offers or, at the very least, a rewards program. We've caught wind of some discount codes having been thrown around a while back, but we couldn't get our hands on any as of yet.
Shipping
Sacred Kratom's shipping and return policy is pretty standard. For domestic orders that exceed $100, you can expect free shipping on your purchase agreement. The vendor has a commitment to send out all orders in the same day if they're placed before 1 P.M. PST.
Their return policy, on the other hand, has raised some eyebrows among our team of Kratom enthusiasts. Aside from the fact that they "prefer not to accept returns", the only conditions under which these can actually take place is damage to the product because of their handling or a manufacturer defect. 
At this point, we have to ask: when it comes to Kratom, what is a manufacturer defect and how does one recognize it before even opening the package?
Customer Support
We can't speak much to Sacred Kratom's customer support, since, so far, we did not have any issues with them. If we're to judge from the viewpoint of the website's helpfulness, the merchant doesn't inspire much confidence that we might actually get a reply should we ask for one.
When you're a new entrant to a market, a key ingredient to capturing as big of a market share as you can is to inspire trustworthiness and get people to try your services out. This way, they can see for themselves why you're better than the competition. So far, however, we're on the fence with Sacred Kratom.
Client Testimonials 
This is, by far, the most dismaying aspect of Sacred Kratom. We've found a myriad of other, authoritative Kratom websites linking back to their shop with general (and generous reviews), but a scarcity of actual, real testimonials from their consumers. This situation speaks volumes about their e-commerce know-how and little about the actual quality of their powder.
"Sacred Kratom is the first shop I've tried and, to be fair, I was thoroughly impressed by their delivery service. There were no shipping costs due to my order value and I got it in less than two days from clicking the buy button. Their Bali really hit the spot with me."

Nathan: January 12, 2019
"I regularly check Kratom vendors to see which has the best deals. When your orders regularly exceed several c-notes, you want to be able to shave off as much as you can. I initially bought several strains from Sacred, because they were recommended by a friend, and they were OK. However, I've recently switched to other shops. They're good to begin with, but I can't recommend them for big orders."

Tyrone: November 30, 2018
Is It a Reliable Vendor?
Sacred Kratom's product offer left us wanting. They have a scarcity of goods and the tens of testimonials on each of them inspire little confidence. It's true that quality and quantity are two different things, but we expect more from someone claiming to be leading vendor material. 
We couldn't find many individuals to corroborate our findings regarding this vendor, yet there is an abundance of websites that review them positively. Overall, Sacred Kratom is OK, but we remain largely unconvinced. If we were you, we'd switch over to a certified Kratom vendor, such as The Golden Monk.