Releaf Kratom have been selling their products in Columbus, Ohio over four years now. Throughout this time, they've had their fair share of police standoffs, which lead to the closure of their retail shop in favor of a vending machine. More recently, Releaf made it possible to order their Kratom online. This is certainly a welcome decision for those who cannot readily access their Columbus vending machine. Learn more about the vendor's products in this Releaf Kratom review.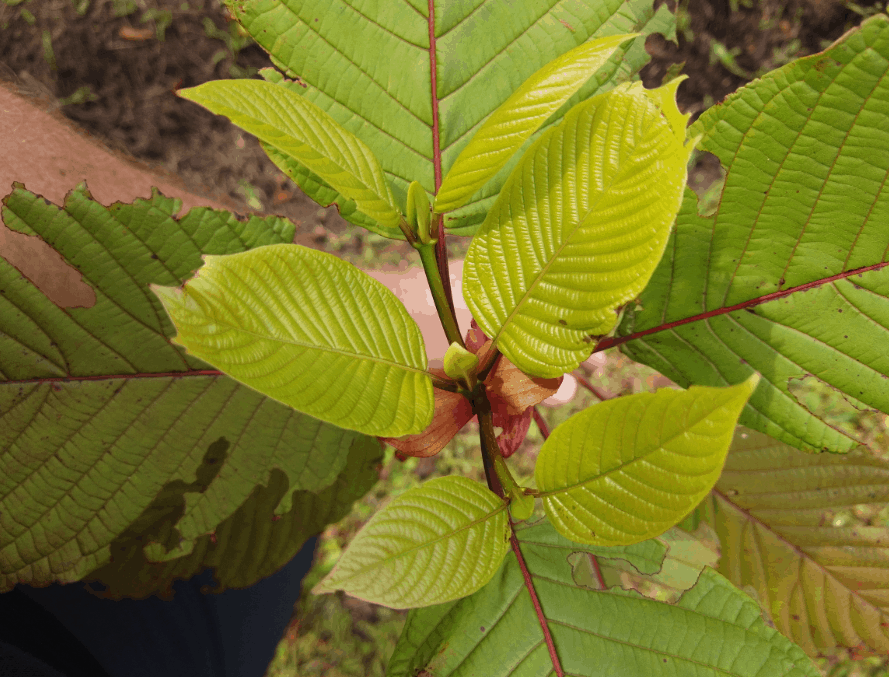 Releaf Kratom Products 
Given that Releaf Kratom is one of the smaller vendors out there, one can't expect them to have the same range of products that premium merchants are able to offer. In these cases, we assume that quality is prioritized over quantity. From what we are able to gather, this is often the case with RK. Customers have praised Releaf's Red Bali Kratom and, in most instances, the owner went out of his way to make sure his clients are satisfied with their purchase.
So far, you can order four types of powder, namely Elephant, Red and Green Bali, White Maeng Da, and Green Malay, as well as one Extract. Customers have praised the Bali assortments, while the Elephant variety has also become fairly popular. To the shops' benefit, many of the clients' complaints have had less to do with the product and more to do with customer service misunderstandings.
What we do wish to see from Releaf are the safety tests results on their Kratom batches. With so many scandals regarding Salmonella or powder that has been potentially cut with 3rd party substances, this is a pressing matter for any Kratom business.
Prices 
If you want to be able to compare Releaf Kratom's prices with those of other vendors, you have to be a member of their buyers' club. For those who want to purchase online, this can be as easy as setting up an account on their official website. However, clients who want to buy from their vending machine will have to phone in and obtain a code required to access it.
Their pricing is a noteworthy pro in our Releaf Kratom review. You can get powders from around $10 per ounce, which seems to be close to the industry standard right now, whereas 15ml tincture bottles start at around $12. The great part about RK is that they also offer bulk order discounts, so veteran consumers have the potential to gain a lot of value. 
Shipping
The owner will ship your order in the same day so long as it's placed before 1 P.M local time, while the standard shipping fee is $6. Your package will be dispatched with USPS Priority mail, so it should arrive at your doorstep within 2 to 3 working days.
If you're serious about your Kratom and decide on an order that exceeds $50, your shipping will be free of charge. If, for any reason, you fail to collect your order, RK will try to dispatch it a second time around.
Customer Support
It's easy to find one positive Releaf Kratom review after another. When you've been in the business for a long time and did your best to satisfy your customers to the full extent of your ability, people will start talking. If there's something wrong with the powder that's been delivered, RK frequently offers to replace it free of charge.
If you have any inquiries about your order, the support team is usually easy to reach and helpful. We've yet to see a client who has not received fresh, quality Kratom when they ordered from Releaf.
Client Testimonials 
As we've mentioned in our introduction, Releaf Kratom has had its fair share of hardships: from stand-offs with the local authorities who were praying on their legitimate business to customers who are unhappy with their interaction with the owner. Still, the consensus seems to be that RK is a good place to source your Kratom:
"After I had tried several Kratom strains from another Ohio vendor, I decided to give Releaf a go. From my very first Red Bali dose, I was impressed with the quality and the freshness of their product. A year later, I'm still getting premium Kratom at an incredibly affordable price. I'm super grateful they're local and I can always rely on them to deliver outstanding powder." 

Lisa: June 19, 2019
"My husband and I have had a fallout with the owner after we had been loyal customers for nearly three years. We've seen Releaf Kratom boom into a thriving online business, but we were personally dissatisfied with his attitude, which quickly turned from helpful to rude and even condescending. The quality of the Kratom hasn't changed one bit, yet Greg has gotten more entitled."

Brandy: September 22, 2019
Is It a Reliable Vendor?
Even though Releaf Kratom doesn't check all the boxes we would have wanted them to, they continue to be a reliable kratom vendor for thousands of customers. Especially if your favorite strain is not available at one of the top certified sellers, such as The Golden Monk, RK can be a good alternative. 
With the right customer service, as well as appropriate testing for their merchandise, Releaf has the potential to become a big name in the Kratom industry.