Mystic Island Kratom may not be one of the most established Kratom merchants, but their products have certainly caught the attention of the Kratom community. Aside from having some of the most creative names for their proprietary blends, most of their Kratom combinations are highly appreciated and effective. In 2018, MI had to weather a widespread scandal due to one (or potentially more) bunk shipments from suppliers.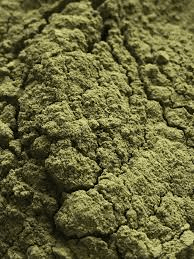 Mystic Island Kratom Products 
Around 2018, the vendor had a consistent streak of glowing reviews. Some consumers were even claiming that this vendor's in-house powder combinations – such as Mystic Vampire and Mystic Ruby – were the best Kratom they ever had. Unfortunately, their near-perfect record was soon tarnished by numerous accusations of bunk merchandise. MI have done their best to manage the crisis, but they haven't fully recovered. 
Their mediocre customer service at the time did not help their cause. Now, it seems that Mystic Island continue to be perceived as a second-rate vendor, yet this is not necessarily the case. Their generous range of products seems to be under more rigorous quality testing, while accusations of low-grade Kratom have almost disappeared. 
If you're looking for a place where you can shop for a variety of products, Mystic Island Kratom can definitely cater to the pickiest of buyers. 
Prices 
One of the great aspects that continues to recommend Mystic Island is their low prices. Their business model seems to be aimed at volume, both in terms of sales and supply. Basically, the merchant has lowered their profit margins as much as possible. In order for their trade to make sense, they really need to increase the number of concrete sales.
It is likely that MI's attempt to secure a bigger supply at a more affordable rate is what got them into the bunk Kratom scandal in the first place. However, it seems that the merchant has learned from its past experience. Many consumers hold steadfast to their belief that good Kratom is always a bit more expensive. This is certainly not the case.
Shipping
Barring several exceptional circumstances, Mystic Island Kratom's shipping and return policy aims to reach the same standard that's guaranteed by all premium vendors. There might be 1 or 2 additional days until your order is completed, but you can rest assured that it will get to you.
In 2018, this vendor was among the ones who were fully hit by hurricane Florence. Nonetheless, they tried to keep in touch with their customers and let them know the state of their orders every step of the way.
Customer Support
Despite great efforts to compensate for their bunk powder scandal, Mystic Island Kratom is still struggling to achieve a decent customer service. We'd love to hear more about what everyone's been asking: are their batches lab tested? If so, where is this done and what contaminants are checked?
For MI to be able to join the list of the best Kratom vendors in the U.S., they need to be more transparent about their products and care more about their customers. It might not seem like it's necessary to hire people specifically for customer support, but few things match the customer satisfaction you get from a friendly and informative voice.
Client Testimonials 
Mystic Island Kratom's reviews are fairly split in-between. They have their fair share of loyal buyers who praise their products to no end, but also a significant amount of people who tried their blends and were left unimpressed. The truth is somewhere in-between, as moderate voices rightly point out. Kratom works exclusively on an individual basis.
"Mystic Vampire was one of the first batches of Kratom I tried. My cousin had some leftover from his previous order and he asked me if I wanted to experience what it's like to feel none of my arthritis pain. I was skeptical at first, however, within 30 minutes, I was completely sedated and pain-free. The effect lasted almost 6 hours, but I was told this was likely because it was my first time trying Kratom."

Jordan: November 30, 2018
"I had several experiences with Kratom before ordering from MI. Seeing as I have major problems getting a good, restful night of sleep, Mystic Mermaid was my first taste of their product range. For a whole week now, I've been able to get 7, sometimes 8 full hours of undisturbed rest. I had almost forgot how good it is to wake up fully charged and ready to go."

Malik: August 15, 2019
Is It a Reliable Vendor?
Mystic Island Kratom has had their fair share of trouble in the past, but all of that seems to be taken care of at this point. Their prices are extremely attractive for casual Kratom consumers, but we find ourselves wanting better customer service overall.
Unfortunately, we can't wholeheartedly recommend that you buy from them, not until they share legitimate lab tests that are done on their batches. In terms of certified reliable good kratom vendors, you'd be better off ordering from The Golden Monk, who regularly test their products and publish the results on their website.