Major Kratom advertises itself as the East's best Kratom vendor, yet there is little reason to believe that this is actually the case. Their website is devoid of essential information – including who they are and where they source their powders – so it's rather difficult to trust any of their statements.

Although Major Kratom's offer is satisfyingly varied, we cannot state that any of their products are legit. They do not test for purity (at least, not that we know of), nor do they any verifiable reviews that one might rely on to gauge the quality of their merchandise. Simply put, this vendor gives us absolutely no incentive to try their stuff.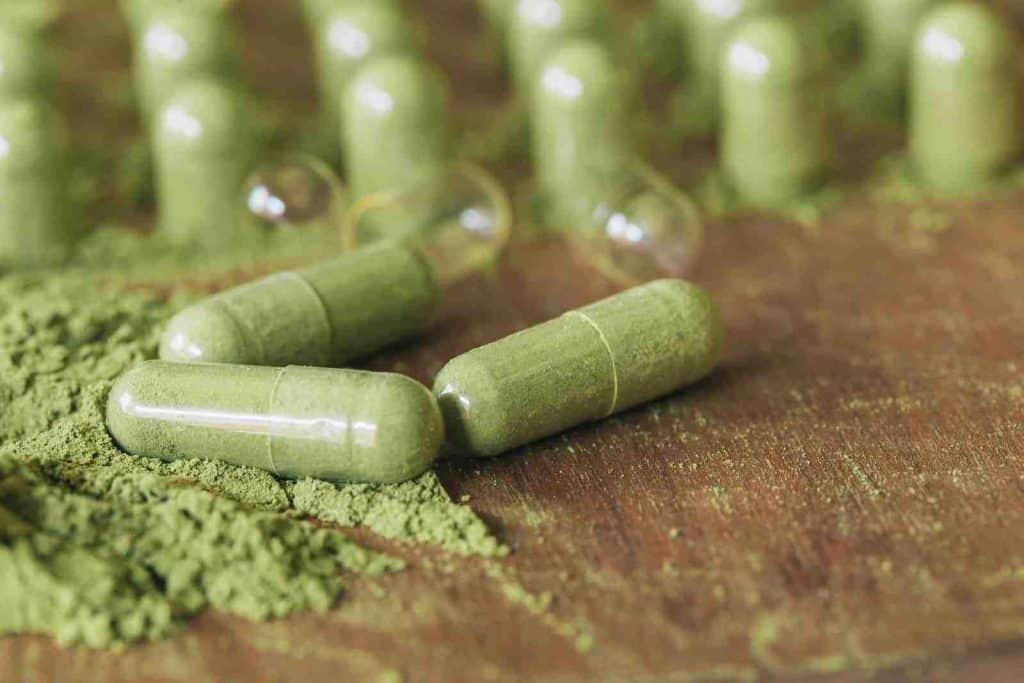 Major Kratom Products
Major Kratom sells more than a dozen different powders, some of which are bound to draw the eye of experienced consumers looking to try something new. While they do offer a couple of classic strains – such as Red Borneo, Maeng Da, Red Thai, and Elephant – the majority of their selection consists of novelty products like their Balanced Blend, Black B, Lush Bang Baru, Spec B, and a couple of others.

Unfortunately, there is as little information on these blends and strains as there is about the vendor in general. Take their Balanced Blend, for example, which they claim to have a complete alkaloid profile and to deliver a wide spectrum of effects. But given that, when it comes to the stuff that goes into this mix, we are only told that it contains their "finest and most popular varieties", why should we believe any of their statements? We want to know exactly what goes into our powders and, if possible, we also want to know how the individual strains in a proprietary blend were sourced.

In absence of such essential information, vendors can make all the claims they want. Just saying that a products is good or "excellent" sadly doesn't make it so, especially when the batch is not even tested for purity.

Prices
Another major downside for this vendor is their pricing policy. Not only do they give us minimal information about their products, but they actually expect us to pay a cost that is well above the market average in order to sample them. At $11.99 per 25 grams of most strains, we'd much rather spend our money on a vendor that is guaranteed to deliver on its promises.

Pricing gets slightly better for customers who wish to order a particular strain in bulk, but once again, since there is so little incentive to purchase anything from Major Kratom, why on earth would someone order wholesale?

Shipping
According to the few Major Kratom reviews we were able to find, this vendor is relatively quick in terms of shipping. They offer free USPS Priority on all orders above $99, but those who are not willing to spend this much in one go will have to pay for their own shipping costs. Most customers report that their orders arrived in no more than 4 working days, although they also mention that they received no notification whatsoever when shipping was done.

Customer Support
You can get in touch with Major Kratom by sending them an e-mail or by texting/calling their on-site phone number. They claim that they respond to all inquiries in a timely fashion, but they add that they only have one customer support rep, which casts a shadow of doubt over the former statement.

Major Kratom provides absolutely no information regarding their returns policy on their website. Presumably, they do not accept returns of any kind.

Client Testimonials
Although there is a "Reviews" section on this vendor's website, all of the links provided there are no longer functional. Add to this the fact that it is nearly impossible to find any Major Kratom reviews on related forums and you've got yourself a good reason never to order from these guys. The scarce feedback we did manage to find wasn't encouraging, either:

"I've been using Kratom for more than five years now, so I like to snoop around for new vendors and odd strains. My experience with Major Kratom was so bad, though, that I never intend to order from them again. I had some of their Major Maeng Da and got the worst wobbles in my entire experience as a consumer! Just terrible."


Megan: December 5, 2019
"I was surprised that my package from Major Kratom arrives just 4 days after I placed my order, especially since I got no confirmation e-mail whatsoever. I tried their Buntok Maeng Da and their Balanced Blend and was thoroughly disappointed with both. The blend gave me absolutely no effect, while their MD made me sick to my stomach. Overall, a nasty experience that I would soon like to forget."


Scott: November 28, 2019
Is It a Reliable Vendor?
Major Kratom is not even in the same zip code as "reliable vendor". Although they sell a decent diversity of products, they do not test for purity, nor do they offer any information on the source of these powders. Furthermore, their website is missing essential details about the company, as well as their shipping and returns policy, which is no way to do business.

If we were you, we'd stay away from this one, especially since it's so difficult to find any real feedback about them from previous clients. Instead, we'd look to top-quality vendors such as The Golden Monk, who offer plenty of opportunities for experimentation, together with the guarantee that the Kratom you get is pure and effective.