Kratom Exchange is the story of a person who struggled with ADD and anxiety for two decades before Kratom completely changed their lives. At the time, the owner-to-be was very excited about the herb itself, but utterly disappointed with the industry that manufactured and sold it. As such, he took matters into his own hands and established Kratom Exchange to distribute consistently high-quality, affordable powders.
Whether or not the company has stuck to its original goals is debatable. While their Kratom is fairly priced and seems to be of decent quality, the kratom vendor continues not to test their products even though this is now considered to be the industry standard.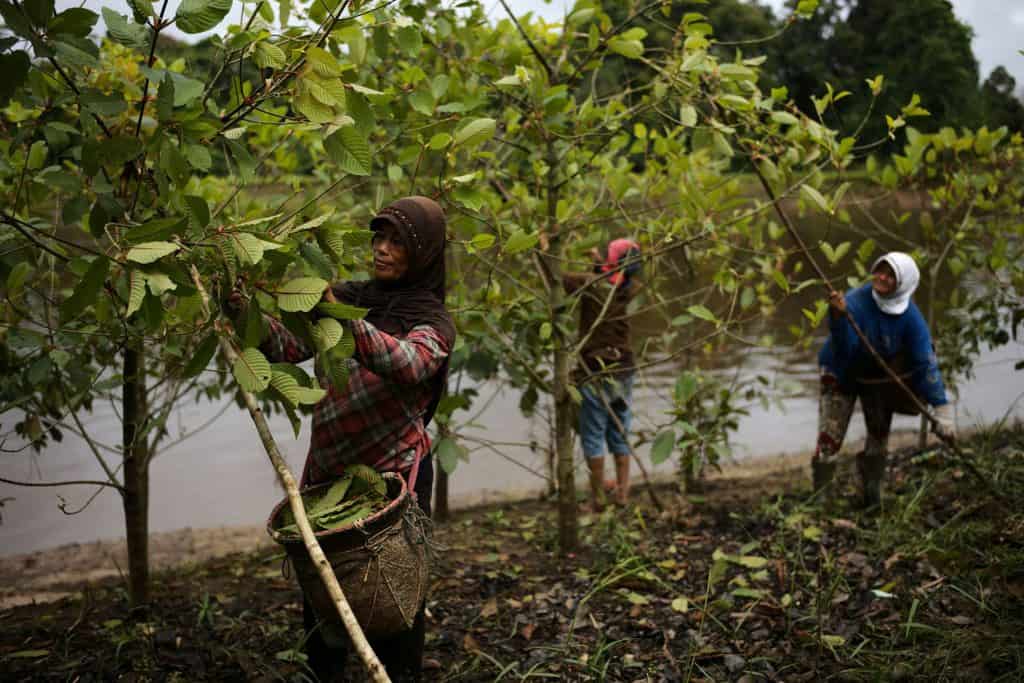 Kratom Exchange Products
Kratom Exchange is not the kind of vendor that dabbles in experimental strains or blends, but rather they prefer to keep things simple. This is not to say that their offer isn't diverse. You can find more than a dozen pure Kratom strains, including most of the all-time classics, such as Maeng Da (all colors), Red and White Bentuangie, Red and White Bali, White and Yellow Sumatra, White Vietnam, as well as Red Thai, Red Horned, and others.
KE also features a trio of "Super" strains – Super Red, Super White, and Super Green – which are meant to have a more powerful effect than other, typical varieties. For those who have never tried their products before, they offer a highly affordable 3-way sample pack that includes one strain of each color and that weighs a total of 30 grams.
Unfortunately, Kratom Exchange do not offer many details about their powders. For example, they do not mention any sources, which means that the latter cannot be verified by potential customers. Furthermore, it does not seem that this vendor is testing for quality, which is a big red flag in our book.
Prices
This vendor's prices start at $9.99 per 28 grams of most Kratom strains, which is pretty much in line with the market average. The more you order of a specific product, however, the more likely you are to obtain a better deal. For instance, one kilogram of Green Malay goes for as little as $100, which makes it highly affordable for all customers who are willing to purchase in bulk.
The sample pack from Kratom Exchange is marketed as "free", although you do have to pay $3.99 for shipping costs in order to receive it. This deal is only available for first-time customers because, as the vendor puts it, return customers usually receive coupons for 15% to 20% off.
Shipping
Kratom Exchange offers free Standard USPS shipping on all orders, but upgrades any order above $75 to free 2-3 day delivery. According to most Kratom Exchange reviewers, packages from this vendor generally arrive without delay, although they can take up to 5 days on Standard USPS. This is not a deal-breaker by any means, but can become a problem if you need your Kratom to arrive as quickly as possible.
Customer Support
You can get in touch with a representative from Kratom Exchange by completing their on-site form, sending an e-mail, or making a phone call. Regardless of which method you choose, Kratom Exchange reviews indicate that the customer support team is helpful and polite so you are likely to receive in answer within the day.
Kratom Exchange offers a proper 30-day quality guarantee and even accepts returns on opened products, so long as 90% of the contents are still present. 
Client Testimonials
Most Kratom Exchange reviewers seem to be happy with their purchase, although some have complained about the payment system employed by this vendor on their website:
"My first Kratom experience was with a sample pack from Kratom Exchange. I remember that, back then, their Red Maeng Da really hit the spot, but that might have had to do with the fact that I was just a beginner. Since then, I've switched to other vendors that sell more potent stuff. Still, I would recommend them as a one-time thing, at the very least."

Mila: November 21, 2019
"I wanted to order some Super Green from Kratom Exchange, but I changed my mind once I got to their checkout screen. Why would this vendor ask for my account number – and – my routing number. If I provide this info, what's to stop them from simply draining my account? Looked iffy to me."

Ethan: November 8, 2019
Is It a Reliable Vendor?
At a glance, Kratom Exchange seems to be a legit vendor with a good range of pure Kratom strains that they claim are as powerful as this herb gets. Yet there are a number of issues that this seller should address before we can refer to them as "reliable".
For one, they need a better payment system that doesn't make people immediately think of a scam. Furthermore, they should follow the example of leading vendors such as The Golden Monk and regularly test all batches of Kratom for quality and possible contaminants. Only then can customers know for sure that it is safe to order from Kratom Exchange.