Kratom 5280 is a Colorado-based vendor responsible for setting the record on some of the lowest priced Kratom. Despite many claims to the contrary, their affordable powders seem to be some of the best merchandise you can get your hands on. From what we've been able to gather, K5280 have managed to find the right Indonesian farmers to do business with. Overall, our opinion in this Kratom 5280 review is that you can trust this kratom vendor to deliver quality powder when your favorite shops are out of stock.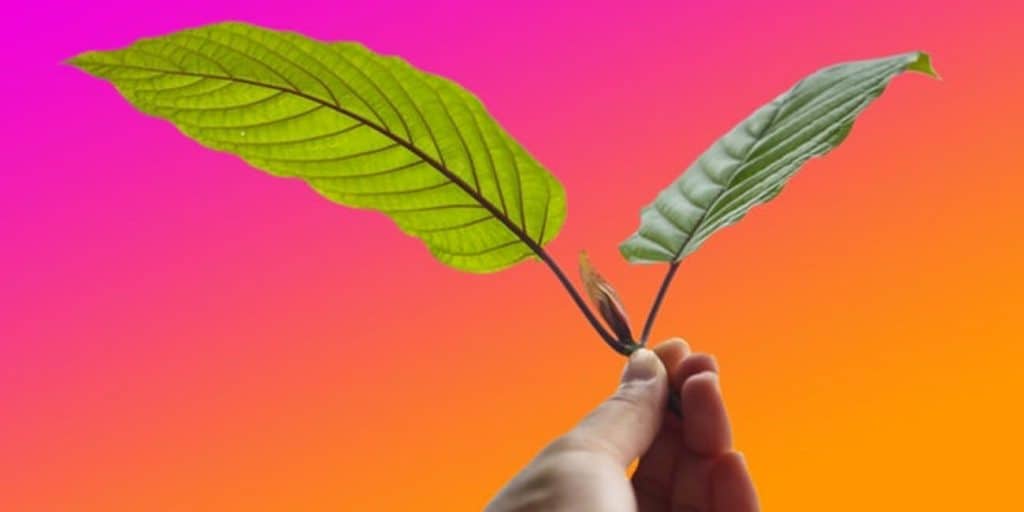 Kratom 5280 Products 
Aside from their prices, one of the distinguishing features of 5280 is their quirky payment method. For the longest period of time, they only took echecks – which some people found extremely inconvenient. They've updated this aspect of their business, so you can now make 24-hour check payments through their website or in their Bitcoin wallet.
Kratom 5280 was never about having the most varied offer. Instead, they focused on providing the most attractive deal for the few quality strains they were able to get a hold of. At this point, they have seven Kratom varieties on sale, including Red Horn Kratom, Maeng Da, Bali, and a proprietary blend. We've heard and experienced only good stuff related to the above.
Their items are discreetly packaged and delivered in hermetically sealed bags. Unlike most vendors out there, they do not make any outlandish or unrealistic claims. Given their seniority, however, we would have liked their products to also be tested. Lack of laboratory analyses is one slight con to this section of our Kratom 5280 review.
Prices 
Any Kratom consumer with a bit of experience has heard, in one way or another, about K5280's awesome prices. Although they didn't always have the lowest ones, they consistently redefined value in terms of wholesale purchases. Currently, you can get no less than 500 grams of any strain for just $75 USD.
What we love about them is that their pricing scheme is simple and straightforward, based on quantity, rather than product. $130 buys you 1 kg, $390 buys 3 kg of any strain, and 5 kg purchases have an incredible cost of just $500. Expert consumers hold them in high esteem because of this, which is why pricing is often the highlight of any verified Kratom 5280 reviews.
Shipping
Despite having some issues with delayed deliveries in the past, K5280 has since restructured its business around its customers' needs. Any purchase you make comes with free USPS Priority, 2-day shipping, tracking included. If you pay by USPS echeck, you also get a free upgrade to express shipping; otherwise, you have to pay an additional fee for it.
Some of their orders have been expedited in less-than-discreet packaging, but this seems to no longer be a problem. If they keep up their current shipping standards, we don't think any client will have reason to complain. 
Customer Support
Issues with customer service, more specifically individuals who did not take a liking to their payment methods or pricing scheme, comprise the bulk of complaints against this vendor. While it is true that small purchases are virtually impossible, we don't mind saving up and paying a bit more for quality Kratom.
Some customers have also complained about delayed order tracking, but the management seems to have taken a more proactive stance on this ever since. You can contact them via Reddit, Twitter, e-mail, or phone number and expect thorough answers to your inquiries. 
Client Testimonials 
Another unique selling point of this shop is their approach to testimonials. Unlike the majority of vendors out there, they do not have any customer reviews on their website. Not one. Instead, they let their clients speak their mind on 3rd party websites and specialty forums, where their opinion is less likely to be edited in a biased manner. You won't have any trouble coming across authentic Kratom 5280 reviews:
"At first, I found Kratom 5280's prices to be quite unbelievable. I had spent more in one go at a head shop, where, most of the times, I get dubious merchandise. I went ahead and placed an order for a full kilo of Bali, since I use it regularly for medical purposes. Even though I didn't get a confirmation e-mail for my purchase, they answered promptly when I reached out to them. The order arrived super-fast, within 48 hours, and the quality left me speechless. I still can't believe how much value I got for just $130."

Lee: July 10, 2019
"It's been over two years since I've been a regular customer with Kratom 5280, so I even caught deals at $65 for half a kilo. I never mind when their prices go up a bit, as I've grown to know their business practices, as well as the people behind them, and they're only doing it for objective reasons, such as issues with their suppliers, taxes, and so on. Given their quality and affordable prices, I don't think I'll be switching from them for a long time."

Grace: April 29, 2019
Is It a Reliable Vendor?
Despite the lack of laboratory analyses for their Kratom batches, this merchant seems to be one of the most reliable in the business. Their record and customers speak for themselves, more than a single Kratom 5280 review ever could. Overall, we'd say the shop is worth including in your top-tier, certified vendors, alongside The Golden Monk and others.