Hill Country Kratom is a small, quality vendor. The owner wanted to keep it that way even though there was (and still is) plenty of room to extend the operations due to significant demand. Unlike many of the premium kratom vendors who benefit from the gift of hindsight, HCK was the unlucky victim of an abusive police raid back in 2016 that caused severe financial losses to their business. Learn whether their goods are worth the asking price in this Hill Country Kratom review.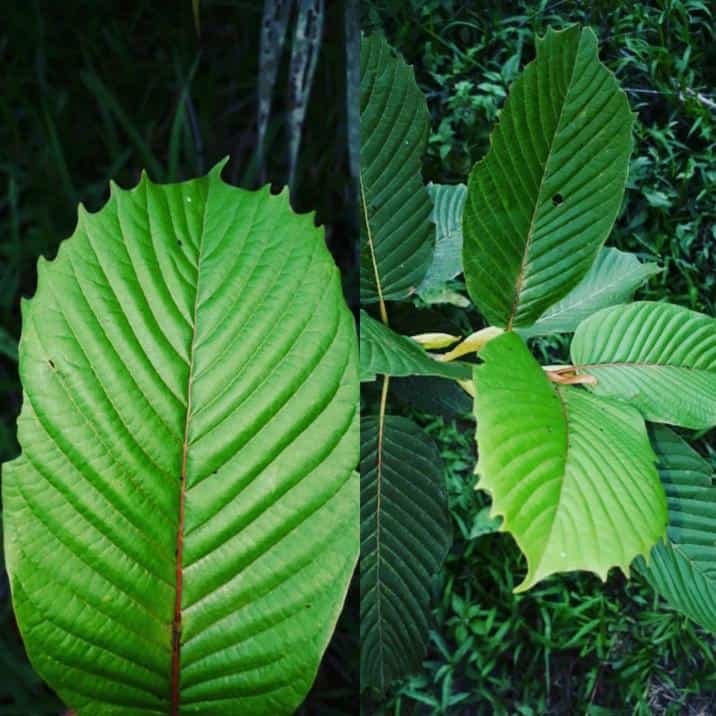 Hill Country Kratom Products 
What we absolutely love about HCK is that the owner made it a point to deliver the best possible product to his clients. As such, he focused not on multiplying the number of strains in his shop, but on the superiority of the merchandise he is able to offer. Quality, not quantity is what you'll find here and we can't get enough of it. Currently, their shop features the legendary Red Vein Kalimantan Kratom, as well as a Super Green Borneo variety.
Another awesome part about Hill Country Kratom is that the vendor nurtures a lasting relationship with his Indonesian farmers. HCK doesn't just support the latter's business by buying all of their product, but he also donates to the local school in an attempt to help the community where the Kratom comes from. This is the type of business we take great pleasure in working with and we want to see more of them within the U.S. Kratom market.
As you might have read on the news or on Reddit, HCK was the unfortunate victim of a misguided police raid. The authorities mistakenly thought that the vendor was making THC extracts and ended up wrongly confiscating over 60 kilograms of their Kratom, much of which was already promised to tens of clients around the country. 
Needless to say, he was not reimbursed for the loss and a great many customers unknowingly took to forums to complain about the situation. Still, the owner did his best to account for the lost business from his own pocket.
Prices 
One of the few cons you'll read about in this Hill Country Kratom review is related to the price of the Kratom. You can only order your powder in quantities of ½ or ¼ lbs, for $45 and $70, respectively. It's not a premium, by any means, but it is more expensive than you can get with most top tier vendors.
In the eyes of the consumers, the higher cost is often mitigated by an almost unparalleled quality and consistency in the products that HCK delivers. If you're relying on Kratom for medical reasons, their merchandise will have the desired effect every single time.
Shipping
Aside from special circumstances, you can expect your Kratom to be delivered in a couple of days from the moment you place your order. From what regular customers say, to make sure that everything is in order, you're better off giving him a call.
Their site does mention that phoning in immediately after a purchase will streamline the entire process greatly. 
Customer Support
Hill Country Kratom has always had one of the best customer services in the business. Even when things went wrong, the owner did everything in his power to set things straight, and clients have reported back that their concerns were dealt with in a professional manner. 
Moreover, the vendor constantly operates with discount codes for army veterans, lady buyers, those who buy in excess of $200, as well as for clients who pay in bitcoin. Given enough time, you'll easily win back the price difference between them and most top tier vendors.
Client Testimonials 
Aside from the odd negative Hill Country Kratom review, customers' experiences with this seller have been outstanding. We're happy to report that this was also the case when we ordered, but don't take it from us. Feel free to read some of the verified testimonials we found on related forums:
"Right off the bat, my order was several days late. I discussed my concerns with Dominic, the owner, and he tried to make amends in every way possible. Since he kept me posted, I didn't mind the wait at all. I ordered just several ounces of Red Kalimantan because I read great things about it and I did not regret the wait one bit. I wrote an extensive Reddit post detailing my experience, but suffice it to say it was the absolute best Red strain I ever had. HCK is the go-to place for quality Kratom." 

Gene: March 2, 2019
"I witnessed the Hill Country Kratom fever come and go. I thought that maybe they had a good batch, so it would be best to wait it out and test their powder when they're not on everybody's lips. Since I'm a veteran user, I decided to order everything that was available then – Red Kali, White Kali, and Super Borneo. All of them were excellent and exceeded my expectations. I was particularly taken in by Borneo's long duration, which was an awesome treat throughout a really hard day at work."

Max: September 9, 2019
Is It a Reliable Vendor?
Despite the fact that HCK does not test their batches after they enter the U.S., their farmers do abide by strict phytosanitary standards. Hill Country may not have the flashiest of packaging, the most aggressive marketing, or the most consistent delivery times, but their Kratom is renowned throughout the American Kratom community. All you have to do is ask and somebody will have at least one good thing to say about them. If nothing else, they are a reliable Kratom vendor.