Viable Solutions Herbal Salvation (herbal-salvation.com) is an online shop that specializes in Kratom powders and natural hand-made soap. They are not to be confused with HerbalSalvation.com, a kratom vendor that currently sells premium Hemp products, but is completely unrelated to Kratom.
Although VS Herbal Salvation could benefit from a wider range of Kratom strains, the powders that are available for purchase have been deemed safe and effective by thousands of satisfied customers. Discreet and speedy deliveries, together with excellent customer support complete this vendor's fantastic service.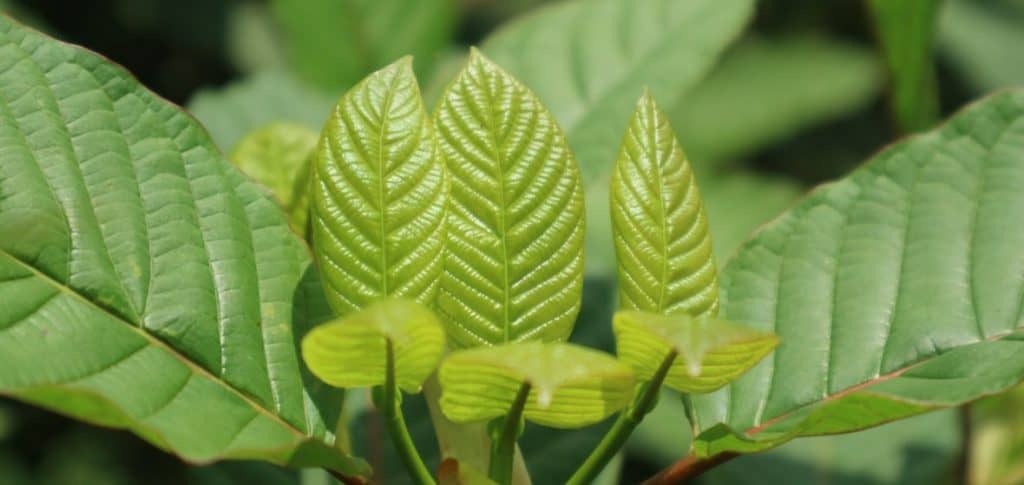 Herbal Salvation Kratom Products
There are an average of 20 Kratom varieties available on VS Herbal Salvation, although the vendor does tend to make small changes to their offer every once in a while. Most consumers praise their Maeng Da varieties, while some also appreciate their unique blend of Maha Kali Kratom. The complete offer includes Plantation Maeng Da (another unique blend), several types of Borneo Kratom, as well as the rare Red and White Sumatra.
In addition, you can order a Sample Pack for 100, 125, 500, or 2000 grams in order to get an extraordinary deal in terms of price. For these packs, you can select a total of 5 different strains, which you can then purchase for 50% off if you opt for either the 500- or 2000-gram offer. The 500 grams Sample Pack, for instance, costs as little as $50 and is therefore one of the best offers you can find on the market at present.
Aside from Kratom powders, VS Herbal Salvation sells useful digital scales for accurate measurements and a capsule machine that can help you fill up to 24 capsules in less than two minutes.
Prices
The Sample Packs sold by VS Herbal Salvation are, by far, this vendor's best offers. In small quantities, these packs can be used by customers who are eager to try new things and have never sampled Kratom from Herbal Salvation before. If you're already familiar with this vendor's verities, however, you can go for a large, 2000-gram pack of your favorite five strains and save 50% from the total price.
Even if you don't opt for a Sample Pack, you can still get amazing offers by purchasing in bulk. Two grams of Gold Reserve Kratom, for example, cost $15, whereas 25 grams cost only $100, which saves you 40% of the initial price. 
Shipping
Fast and discreet shipping is one of Herbal Salvation's fortes. Orders are delivered in up to two working days and the rates are lower now than they have ever been. Furthermore, if you choose either FedEx or UPS for delivery, you can pay by COD, which shaves an additional 10% off the cost of transportation.
Customer Support
There have been situations where customers were unhappy with the products they received. Even in these cases, however, customers provided a positive review due to the fact that their concerns were immediately answered and their products were replaced.
In other words, VS Herbal Salvation prides itself with speedy and competent customer support. In case you need to ask any questions or if you have any negative feedback about a product, the Contact Us form is a great place to start. Once your message is submitted, you should receive a reply in no more than 24 hours.
Client Testimonials
For many years, clients have provided nothing but positive feedback for Viable Solutions Herbal Salvation Kratom. This encourages us to believe that the powders sold by this vendor are consistently up to par with the expectations of consumers. 
Included below are a couple of reviews from customers who have purchased Kratom from Herbal Salvation on more than one occasion:
"I've been buying Kratom from Herbal Salvation for almost a year now and I am thoroughly impressed. All of my orders were always good and the effects of their powders have been "cleaner" for me. I don't risk getting wobbles when I take my favorite Green Bali, Gold Bali, or White Maeng Da. I've tried most varieties and even though these three are my favorites, I wouldn't say that any of the available ones are worse than others."

Daniel: September 16, 2019
"Just yesterday, I received my first sample pack from Herbal Salvation. I've only tried 3 varieties so far, but I have to say that I love them already. I foresee that Red Bali will become my new favorite!"

Mara: August 23, 2019
Is It a Reliable Vendor?
In terms of quality and pricing, Viable Solutions Herbal Salvation is a thoroughly reliable vendor. As frequent customers point out in their glowing reviews, Kratom powders ordered from this website are consistently effective and come at a fair price. Especially if you go for one of their Sample Packs, you are guaranteed to get a great deal.
The only issue with Herbal Salvation is that their offer of Kratom is fairly limited. In other words, you might not find as many strains as you would with other vendors.