Happy Hippo Kratom are one of those garage start-up success stories. Although they've been around for no more than 4 years, HH quickly became a renowned Kratom brand due to their impressive product offer, quality powders, strong customer service, and several successful proprietary blends to boot. Their only downside is their premium price, which, as you will find out, many people don't seem to mind.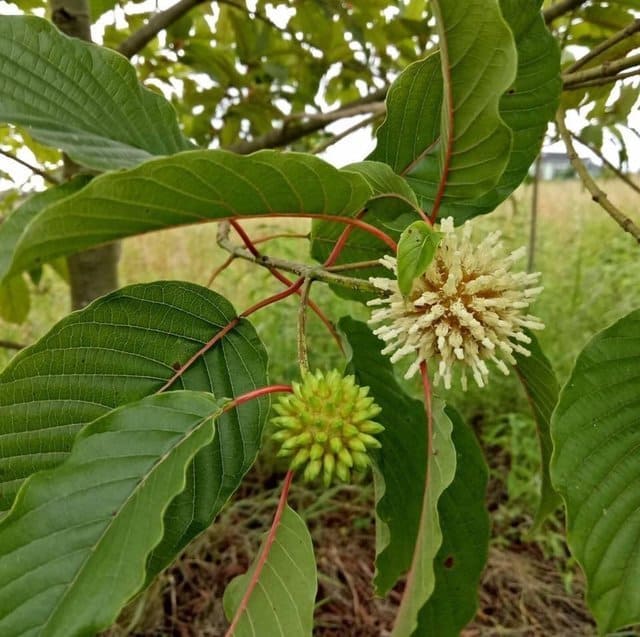 Happy Hippo Kratom Products 
The outstanding news about Happy Hippo Kratom is that their processing lab has recently gained GMP certification, as well as the accreditation of the American Kratom Association. Both of these speak volumes about the safety and trustworthiness of their powders. When they say that their products are sterilized and lab-tested for contaminants, you can be fairly certain this is actually the case. Safety is one aspect you will never have to worry about if you're ordering from Happy Hippo. 
Their product range exceeds 20 types of powders and includes several successful in-house blends. Magic Hippo seems to be the most famous of these, but it's far from being the only exceptional mix they've come up with. To be fair, we always keep an eye out for new releases from them. HH is something of a trend-setter in the world of Kratom when it comes to mixing different strains and their market presence brought much-needed competition to older merchants.
Prices 
The only real downside we can find with Happy Hippo Kratom are their prices, which can range anywhere from 5% to 20% higher for the same products sold by other certified websites. Their justifications revolve around the outstanding quality of their products, as well as the costs that these imply. 
They're also a small, family business, so if that's something you'd like to support, maybe the additional expenditure is justified. In what concerns our personal purchases, we'd rather stick to the established merchants and use the extra money to get some grub to wash down our Kratom.
Shipping
Much like the top tier Kratom vendors, Happy Hippo expedites their orders as soon as possible, which means that packages usually take between 24 to 36 hours to be delivered. They have a verified return policy if there's something wrong with your batch.
HH does have certain conditions for honoring returns, though, so make sure to check the fine print on their policy. Matters are usually handled on an individual basis, which means that regular buyers often get a bit of leeway and sometimes a bonus, as a token of appreciation for their loyalty.
Customer Support
Although not everybody is satisfied with Happy Hippo Kratom's customer support, there is enough evidence to warrant a good opinion on our behalf. They handle inquiries and return requests quite well and bigger orders often get free samples from some of their special products. 
There may not be a live chat function just yet, but your questions and/or problems will definitely be heard and answered. In our experience, it might take one or two days maximum, although in some cases, it was only a matter of hours. 
Client Testimonials 
Another pro for HH is the abundance of verified testimonials from clients. True, you'll find a lot of other websites reviewing them positively, but there are also hundreds of individuals who can confirm their respectable claims. Almost anybody who knows Kratom has tried at least one of their products and, more often than not, the buyer will be satisfied with a purchase. They're a good example of how great products and good customer service make a difference for Kratom consumers:
"I've tried several premium vendors and, after several weeks, decided to go with Happy Hippo for all my orders. Today marks my 1-year anniversary since I first tried their Kratom and I couldn't be happier with them. All of their Kratom is top-tier, but their blends are what you really want. They're some of the best Kratom money can buy."

Holly: March 30, 2019
"I never care about paying a bit extra for quality products. Even though I was a bit hesitant to begin with, I quickly came to see why HH charges so much for their Kratom. In my book, quality and safety are both invaluable. They also have fantastic Kratom, so you can go ahead and place that order."

Alyssa: August 2, 2019
Is It a Reliable Vendor?
Happy Hippo Kratom is one of the more reliable vendors out there. There are enough testimonials to corroborate the positive reviews you read everywhere and the merchant's transparency is a much-needed breath of fresh air in an industry that's yet to become fully regulated. 
Our only qualm with them is their premium price, but there's nothing to say this will also matter in your case. We order Kratom regularly and in high amounts, which is why we prefer to save when we can. If you don't mind the premium fee, the product is absolutely worth it.