The company that started out as Gaia Kratom in 2015 soon became Gaia Ethnobotanical, and only recently was rebranded as MitraGaia. We'll mostly refer to it as Gaia Kratom to keep things simple, although we do appreciate the change to MitraGaia, which essentially means "bound to Earth/mother Earth." 
If you're looking for a trustworthy Kratom vendor, this is certainly one of the top contenders. It has a great range of product assortments, its prices are incredibly competitive, and user satisfaction is through the roof. The only drawback is the Kratom vendor's tendency to change names frequently, which may have been connected to several past incidents where some of their products were found to be contaminated.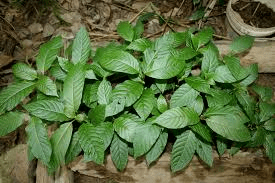 Gaia Kratom Products 
The assortment of Kratom strains in Gaia Kratom's shop is certainly impressive. Their collection includes staple veins like the Maeng Da, Bali Gold, Green Dragon, but also several personalized blends, such as the Elephant or the 8-in-1. Our only concern is the fact that, in the past, the company had to recall some of their Kratom due to Salmonella contamination.
This is probably the reason why they also sought to revamp their business. Fortunately, all of MitraGaia's batches are now tested for both microbial toxins and heavy metal contamination, so there is little, if any, threat of contamination.
As a company, they are a GMP (Good Manufacturing Practices) compliant office and a member of AHPA (American Herbal Products Association), which serves to show their present commitment to pure, antiseptic products.
Prices 
One of the most alluring features of this vendor is the value you get per purchase. This is the highlight of any Gaia Kratom review from current users, as most the products sold by this vendor are at least 10% cheaper than those of premium competitors. 
All of their strains can also be ordered in smaller, 1 oz (28 grams) test-packages. Aside from being really cheap, these samplers are a great way for customers to try other veins for a mere $5 extra. Furthermore, MitraGaia has recently introduced a rewards program that allows clients to save 5% on every order under the form of points that can be used for any subsequent purchase. 
Shipping
Another strong pro of this seller is their shipping and return policy. For starters, if your order exceeds a certain amount, you are guaranteed USPS free shipping. Additionally, they promise same day delivery on all orders placed before 2 P.M., the only exceptions being orders placed on Sundays or national holidays. Everything is delivered to your predefined address or at your own doorstep.
You can return any order free of charge if the USPS packaging is still sealed. Otherwise, the unopened products can be returned within 30 days from the time of purchase, but you have to bear the transportation cost. 
Customer Support
At present, the vendor's customer support is reliable, helpful, and thorough. If you're not sure which strain to order, they will advise you based on your needs. As you may have read in previous Gaia Kratom reviews, this was not always the case. 
Any order you may place on their website comes with a tracking number, so you can easily check its delivery status. Furthermore, complaints are usually solved in a 24-hour timeframe.
Client Testimonials 
Unlike in the cases of Gaia Kratom or Gaia Ethnobotanical, MitraGaia's testimonials are overwhelmingly positive. The team often goes to great lengths to guarantee customer satisfaction and this is evident in the peoples' opinion of their business. Read on below to see what others think of them.
"This is one of the best Kratom experiences I've ever had. Everything was impeccable, from confirmation e-mails to receipts and shipping details. I put my order in on Tuesday and received it on my doorstep Thursday morning, which was outstanding. Florida to North Carolina in less than 48 hours."

Jason: December 17, 2018
"Out of all the vendors that I tried, MitraGaia's Kratom works best for me. Both the Red Bali and the Red Hulu are outstanding at helping me manage my pain, so I can get through those tough work days. Another one of my favorites is their Elephant blend, which I'm currently flirting with. I had some questions regarding several products and their customer service is top notch."

Ellen: February 2, 2019
Is It a Reliable Vendor?
Overall, this Gaia Kratom review certifies that the business is currently a trustworthy vendor you can order from with confidence. From our personal experience, the quality of their products is not quite as high as that of the powders and capsules we get from The Golden Monk, but MG's affordability is a great plus. The consensus among new and regular clients is that the merchant offers top notch customer service and that it is a great place where you can source pure Kratom at affordable prices.