Earth Kratom is an online vendor based in Myrtle Beach, SC. They are best known for some of their unique blends, as well as for the fact that they sell Kratom in bulk to most local shops across the country. In fact, if you pay a visit to the nearest smoke or vape shop right now, you are likely to find at least a few assortments of Earth Kratom powders.
In spite of their popularity with other distributors, however, the reviews Earth Kratom has accrued from customers over the years are mixed. While some consumers praise their products, others complain that they have not received paid orders and that they were unable to get in touch with Customer Support.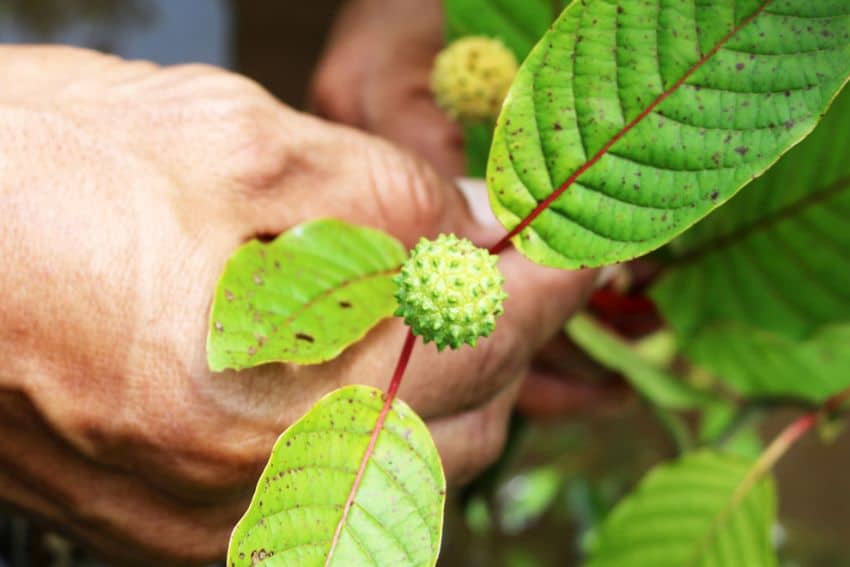 Earth Kratom Products
Having entered the industry as early as 1999, Earth Kratom first became famous thanks to their unique Trainwreck Blend, a full spectrum mix of no less than 11 strains of various colors. Even to this day, Trainwreck Kratom remains their most popular product, although they now provide a much wider selection to choose from.
Earth Kratom's offer includes all-time classics such as Maeng Da Kratom (in all varieties), White Borneo, Red Bali, Green Malay, and others. In addition, the kratom vendor can procure rarer strains such as Red Hulu, Green Vietnam, and Super Indo.
You can get most of these types of Kratom as both powders and capsules. If neither of these are to your liking, they also sell a small bottle of 12ml of Kratom Liquid Extract, which can be easier to digest for those who struggle with swallowing capsules and find the taste of the powder to be too overwhelming. 
Prices
As most Earth Kratom reviews will tell you, this vendor features prices that are just below the industry average. At $12.99 per bag of 30 grams of Trainwreck Kratom, the price is neither steep, nor very low. Nevertheless, you can get some noteworthy discounts when you buy in bulk.
Wholesales are, in fact, one of the things that have made Earth Kratom as popular as they are today. You will find some of their products in most local smoke and vape shops, primarily because they offer excellent prices for purchases over 100 kg. Just remember that you will always pay more for the same product when you buy it in a local store than if you would order it directly from the source.
Shipping
Shipping seems to be one of the biggest drawbacks of this vendor, at least as far as most Earth Kratom reviews go. Although the company offers free shipping across the United States and a generous 30-day return policy, many customers have complained that their orders were delayed or never shipped at all. When these clients attempted to contact Customer Support, they ran into even more problems.
Customer Support
Earth Kratom provides customers with both an e-mail and a phone number for support, yet the feedback from clients regarding this service is mixed, to say the least. Some claim that they were able to get in touch with a team of representatives who were more than apt to resolve their issues.
Others, however, state that after they did not receive their paid order, it was impossible to reach the Customer Support team. These clients insisted that they used both the form on the vendor's website and their phone number, all to no avail. 
In our experience, Earth Kratom does answer customer queries, although they take quite a long time to do so. Our orders – some of which were delayed – have eventually arrived, but we cannot speak for other customers who claim that this did not happen in their case.
Client Testimonials
Earth Kratom reviews written by customers who have purchased their products from this vendor might help you decide whether you want to give it a go. We've included a couple of them below:
"I really wanted to try their famous Trainwreck Kratom blend, but didn't want to buy it from a local shop because of the ridiculous added price. I did get my order eventually – and loved every ounce of it, by the way! – but the shipping took longer than I expected."

Laura: September 1, 2019
"I can't say that the shipping process went flawlessly when I ordered from Earth Kratom, but once I got in touch with Customer Support, they rushed my order and I received my powder the next day. Even though it wasn't the best experience, the quality of the Kratom I got from this vendor made up for everything. It was simply excellent!"

Kevin: October 29, 2019
Is It a Reliable Vendor?
In terms of pricing and the quality of their products, Earth Kratom is a reliable vendor that is praised by most of its customers. Their unique Trainwreck Kratom blend, in particular, has made a name for itself as an incredibly potent powder.
The issues with this vendor are shipping and customer support. Provided that you do receive your order, though, you are very likely to feel satisfied with your purchase.