As of 2019, Valkyrie Kratom's operations were completely absorbed by Carolina Kratom. The former had managed to become one of the best smoke shops in the US, so their three years of experience within the Kratom business will be of great use for the larger company moving forward. From what we can tell, the two retailers are only going to get better now that they operate as one.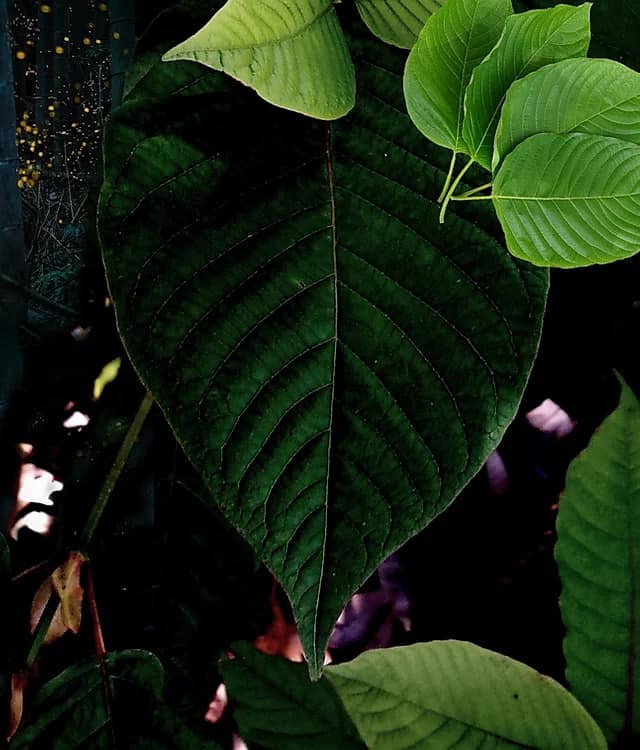 Carolina Kratom Products 
Ever since the merge of Valkyrie and Carolina, their operations and products have only gotten better. You can now order what remains of Valkyrie's stock, as well as their proprietary blends, online, through Carolina Kratom's shop. Their products are listed under a clearance sale that offers great value for your purchase.
As Valkyrie's stock undergoes the rigorous GMP testing procedures ran by CK, even more of their famous merchandise will become available. Even so, the shop has an extensive and varied range of goods. Their Hurricane Blend, Great Malay, Green Boo Boo, and Green Maeng Da are some of the best powders you can get your hands on at the moment. Another neat feature of their store is their starter/beginner pack range – you can get no less than 6 different strains for a bargain.
The two independent merchants have successfully fused into a bigger and better online retailer that can cater to the needs of more people. CK's shop also features a capsule-making machine for just $16. For those who cannot just swallow the powder and wash it down, this is a true game-changer. 
Prices 
Aside from the incredible clearance sale that is now giving away 250 grams of Valkyrie Red Bali or their Red Maeng Da for just $22, CK's prices are usually on the lower end of the market. This has caused a few raised eyebrows from casual consumers, but, rest assured, the kratom vendor regularly tests all batches for both impurities and quality purposes.
If you're looking to try other, related products, Carolina Kratom also features liquid extracts, CBD and Hemp products. Word of caution, though: if you're a Kratom beginner, you should probably postpone tinctures and extracts for later on, as they tend to be very strong.
Shipping
Carolina Kratom aims to process your order within 24 or 36 hours and dispatch it either with UPS courier or USPS services. From the moment your order is dispatched, you'll have a tracking number in another two, perhaps three days, depending on where you live. 
What we love about CK is that they also have a free shipping option. You have to wait anywhere from 6 to 12 business days for your order to arrive, but you pay nothing for the service itself. 
Customer Support
Since Carolina Kratom virtually absorbed Valkyrie's operations and are now selling some of their products as well, their customer support has followed suit. Many users have recommended both services for their personal touch, as well as for their ability to satisfy their needs accordingly.
If you have any issues with your order, you can rest assured that your e-mails or calls will be answered promptly. However, their retail shop does not have access to online orders, so don't expect them to be able to help you in this regard.
Client Testimonials 
Carolina Kratom has a well-developed network of loyal customers in Augusta, CA, but their products have slowly started to reach other places in the United States as well. They don't just brush off negative reviews, but genuinely try to engage with and solve any issues their customers might have with an order. You can read several of their verified reviews below:
"I could not be happier with the fact that Carolina Kratom has a shop in my home town. Having sampled powders from many vendors over the years, I can guarantee that CK is always stocked with a variety of fresh and potent products. Whether you're a beginner or an advanced user, they have you covered. Whatever you do, don't take more than the recommended amount – theirs is not one of those bunk products you can swallow without side-effects." 

Janet: August 29, 2019
"As a person who has been using Kratom on and off for almost three years now, I'm well accustomed to the fact that some products are a hit or miss. While I am aware of the fact that Kratom works solely on an individual basis, I was surprised to see how many of CK's products have a distinct and unique impact. Their red strains always helped me sleep, while the greens gave me a nice kick."

Bianca: November 2, 2019
Is It a Reliable Vendor?
Although Carolina Kratom's operations are still developing, they're certainly on the right track so it would not be farfetched for them to become one of the most renowned Kratom merchants in a couple of years. From a varied product offering to their low prices and quality powders, you have plenty of reasons to try them out. 
In addition, they have a thorough customer support service that ensures your needs are taken care of. Like many of the current top-notch vendors, they also lab test their Kratom batches for GMP purposes. In terms of a reliability, CK are definitely going to deliver you a pure, unadulterated product.