Oregon Kratom is an online vendor based in Oregon whose owner, Zac, likes to keep things simple. On their website, you'll find dozens of Kratom varieties organized by categories, which you can order both as powder and as capsules.
According to the company's "About Us" page, all of their products are sold exactly as they come from manufacturers. Nothing is added and nothing is subtracted so that the consumer can experience the authentic effects of Kratom and the distinguishing characteristics of each strain.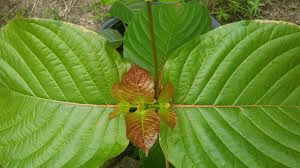 Oregon Kratom Products
Oregon Kratom features a highly diverse selection of Kratom strains. Their products are organized in three main categories – Red, Green, and White Kratom – so that you can easily find what you're looking for. They have access to almost all the classic strains, including Maeng Da, Bali, Kapuas Hulu, Malay, and even the rare Sumatra Kratom.
For those who are keen on experimentation, Oregon Kratom also sells a couple of proprietary blends that put a unique twist on the typical effects of this herb. For example, their Trainwreck full spectrum blend is a mix of 11 different strains that cover all types of Kratom, from Red to Green, White, and Yellow. 
Meanwhile, Sample or Mix & Match Packs allow you to purchase up to 8 different strains in small quantities so that you can find the right variety before you order in bulk. All products have undergone purity tests in 3rd party laboratories and the latest results for each are displayed on the product page.
Prices
Oregon Kratom is not the most affordable kratom vendor out there, but that being said, their products are not too expensive, either. Especially if you decide to buy in bulk, you can shave a significant percentage off the initial cost of a specific strain.
If you're looking to re-distribute Kratom yourself, this is one of the few vendors that sells powder and capsules in packages of 500 kgs and more. For an order of 1,000 kgs (1 ton), for example, you can select a variety of Red, Green, or Super White strains and save up to 40% of the total cost.
Shipping
Oregon Kratom offers free shipping on all orders of $40 and above. They use USPS Priority Mail Shipping, which means that, while delivery time might depend on when you place your order, a package generally takes no longer than 2 days to arrive. Furthermore, you can opt for discreet packaging and let the company know that you do not want their name, logo, or the word "Kratom" to appear on your envelope or box.
Customer Support
Oregon Kratom reviews are mostly positive not only due to the quality of their products, but also thanks to their excellent customer support. Consumers who were disappointed with their powder or capsules claim that they could get in touch directly with Zac, the company owner, who did everything in his power to ensure that they received a product they loved.
Unfortunately, Oregon Kratom does not accept returns on products that were already opened unless mitigating circumstances are found. Otherwise, if the packaging is still intact, you can get a full refund on your order.
Client Testimonials
Even as a Kratom connoisseur, it can be daunting to try a new vendor because you're never sure about what you're going to get. The advantage with online sellers is that you have access to reviews from other customers who, like yourself, have decided to experiment with other varieties. 
Below, we've included a couple of Oregon Kratom reviews by recent clients who have purchased either powder or capsules from this vendor:
"The quality of Kratom from this vendor is fantastic. I placed an order on May 25th and it has arrived on the 27th in excellent packaging. I had a great selection to choose from so this time I went with a mix of White Maeng Da, Green Malay, and Red Vietnam. I've only tried the MD so far, but I'm absolutely stoked with the results. Can't wait to order more."

Josh: May 27, 2019
"I've just received my first order from Oregon Kratom today and I am super relieved. I was pretty nervous placing an order with a new vendor, but I am completely satisfied with my Mix & Match sampler pack. Their Trainwreck Kratom is some powerful stuff."

Oscar: November 9, 2019
Is It a Reliable Vendor?
Oregon Kratom is a straightforward and reliable vendor. If the reviews they have accrued over the years have any say, this seller hits a good balance between moderate pricing and a high standard of product quality.
Furthermore, unlike many other vendors out there, Oregon Kratom tests all products before these are shipped to customers. The fact that the results of these quality control procedures are made public on the presentation page of each product is even more reassuring.