White Borneo Kratom is a unique strain whose effects can range from stimulation and enhanced focus to pain relief and sedation. While most White varieties of Kratom are known for their ability to boost the user's mood and energy, White Vein Borneo does this and more. It is, in fact, often described as being closer to a potent Green strain due to its well-balanced nature.
Some consumers claim that White Borneo is inconsistent, but, in our experience, this is due to the fact that this strain can induce a wide spectrum of effects depending on the dose. If you are consistent with your dosage, then you can obtain the same benefits over extensive periods of time.
Since we started the blog, we had the pleasure to test over 20 Kratom vendors, and we keep testing them month by month so we can keep our readers up to date with the best online kratom vendors. If you are looking to buy Kratom, our honest recommendation would be to check out New Dawn Kratom (direct link, we are not affiliated with them in any way), they managed to deliver the best Kratom in January 2021, with 20% OFF using the coupon code you can find on their website, prices starting (after discount) at $16 for 250g of Kratom, it's a no-brainer.
Check Out Our #1 Recommended Kratom Vendor (Legit Choice, Not Sponsored)
More balanced than other White Kratom strains
Effective cognitive enhancer, good stimulant
Medium lasting effect, 4 to 6 hours
1-8 grams
(¼ tsp - 2 tsp)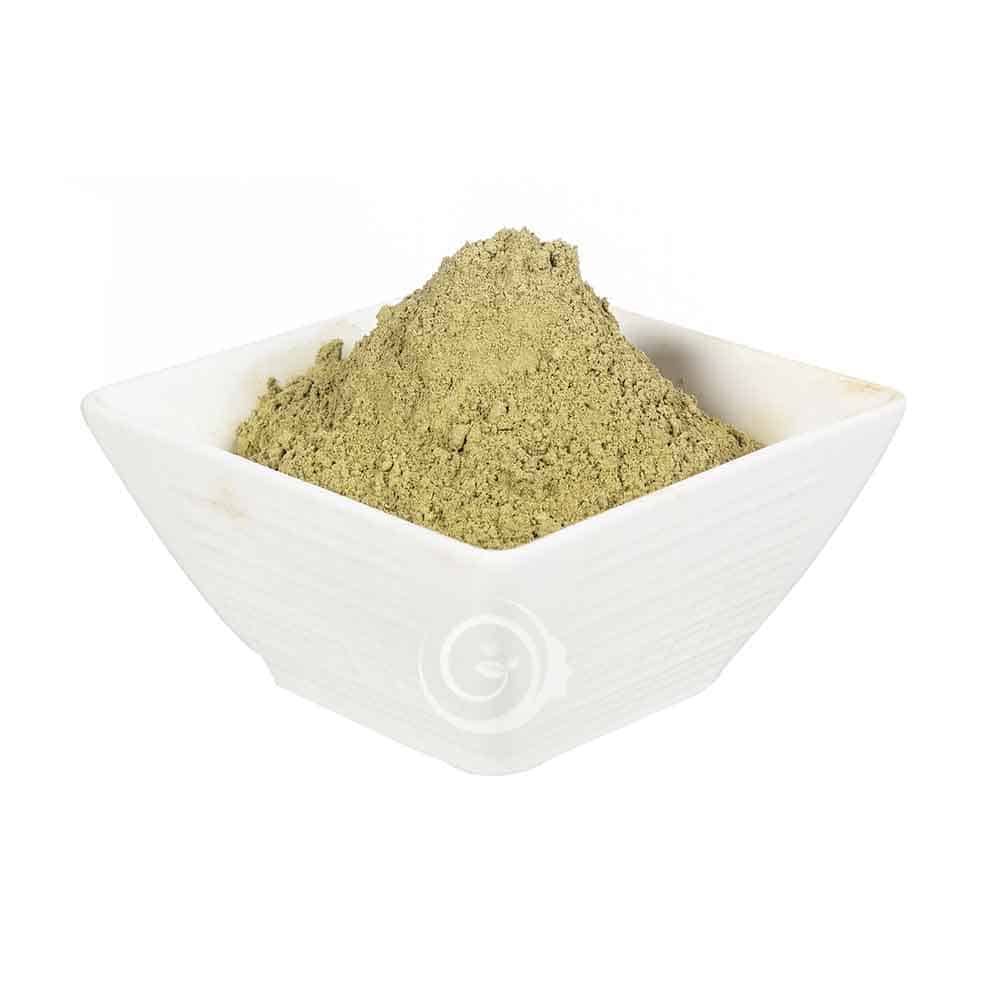 What Is White Borneo Kratom?
White Vein Borneo Kratom is a strain that hails from the large, Southeastern island of Borneo. The latter is shared by three different states, but most White Borneo is exported from Indonesia, which controls the largest part of the island. One unique feature of Indonesian Borneo is that the Equator passes right through it, which ensures a particularly favorable climate for the growth of Kratom trees.
Regardless of color, Borneo strains are all well-known for their potency and long-lasting effects. White Borneo, in particular, is extremely popular thanks to its balanced mix of effects, but it is unlikely that you will be able to experience its full benefits if you don't use 100% pure powder (or Kratom capsules). To avoid sub-part products and potentially dangerous substances being mixed with your Kratom, order exclusively from trustworthy vendors. We have sampled this strain from several of the best kratom vendors over the years, but we have never been able to replicate the potent effects of The Golden Monk's White Borneo powder.  
White Borneo Kratom Effects and Benefits
Although its energizing impact is far more powerful than what you would get with a Green strain, White Borneo is often compared to other potent Green strains. This is due to the fact that, like in the case of a Green strain, its benefits fall between those of Red and White Kratom. On the one hand, White Vein Borneo can be used to relieve chronic pain, but, on the other hand, it can also be used as a stimulant and mood enhancer. Its most praised benefits include:
Mild to moderate pain relief. Like most Red veins, White Borneo Kratom can be used to reliably soothe chronic pains. Furthermore, it provides a slight energy boost even in higher doses, which means consumers can take it without experiencing drowsiness or sedation.
Significant energy boost. In small and moderate doses, White Vein Borneo acts as a potent stimulant and can be used to gradually replace coffee. The more you increase the dosage, however, the more likely you are to experience a sedative and analgesic impact.
Inducing a state of calm control. Many consumers use White Borneo to gradually give up coffee because, unlike the latter, this strain of Kratom does not make them feel jittery and overstimulated. Instead, White Borneo Kratom generates a state of calmness that allows users to focus and be more productive throughout the day.
Lifting one's mood. White Kratom is best known for its ability to create a euphoric state of well-being and White Borneo is no exception in this regard. It can be used not only for recreational purposes, but also by people who struggle with anxiety or depression.
White Borneo Kratom Dosage
White Vein Borneo Kratom effects can vary greatly depending on the dose. In addition, this is a fairly potent strain, so you should only experiment with a small quantity first. For those who have never taken Kratom before, 1 to 2 grams is the recommended dosage.
If you already have some experience with Kratom, you can start with 3 grams of White Borneo and gradually increase your dose up to 6 grams. At this point, you should experience a significant energy boost and an uplifted mood. For pain relief and sedation, on the other hand, you'll likely have to take between 7 and 8 grams. We do not recommend that you take any more than 8 grams regardless of your level of experience with Kratom.
Consumer Reviews
Not yet convinced about the benefits of this strain? Below, we've included a few White Borneo Kratom reviews by other consumers who have acquired their powder from a reliable source:
"Having to deal with constant pain from my arthritis was exhausting for me. I started taking White Borneo when it was recommended to me by a homeopath and, since then, I've replaced all my pain medication and given up coffee. I love it that the effects last throughout the day so I can focus on my work without being constantly distracted by pain."

Tom: February 6, 2019
"I went through dozens of varieties of Kratom before I found White Borneo. The euphoric effect I get from this strain is extraordinary and I can take it in smaller doses at noon for a quick pick-me-up to pull me through the day."

Kane: May 27, 2019
White Borneo Kratom Alternatives
White Borneo Kratom effects might not be right for everyone. If you're looking for something milder, you could experiment with White Indo or White Bali Kratom, which are also great mood-enhancers, but are considered to be less potent than Borneo.
If, on the contrary, you wish to obtain a stronger effect, both White Maeng Da and White Horn Kratom are guaranteed to offer a sharp energy lift even in smaller doses.
Is White Borneo Worth Trying?
White Borneo Kratom is a unique strain that can deliver a fantastic first experience for beginners. Its wide array of effects makes it more versatile than other White strains, while its analgesic and sedative impact can help those who suffer from chronic pain, anxiety, or other recurring conditions.
Once you decide to try White Vein Borneo, remember that it is essential to order your powder or capsules from a trustworthy vendor. We wholeheartedly recommend The Golden Monk, especially since they perform rigorous quality and safety tests for all products before these are shipped to customers.