Unlike most Kratom varieties we've tried and reviewed, Malay Kratom comes in two main assortments: Red and Green. Although this is confusing to casual Kratom consumers, who are accustomed to many spin-off products, there's a reason why good Malay isn't tampered with. There are some White Malay products on the market, but, in our experience, they tend to be underwhelming. 
We know that Malay Kratom can last up to 8 hours given an appropriate dosage and individual physiology. There is no reason to change something that is already exceptional, so certified good kratom vendors and websites don't often bother with White Malay. They just make sure the current products are pure and shipped in a safe and expedient manner.
Boost of energy
Pain relief
Increased focus and concentration
2-12 grams
((½ tsp - 3 tsp))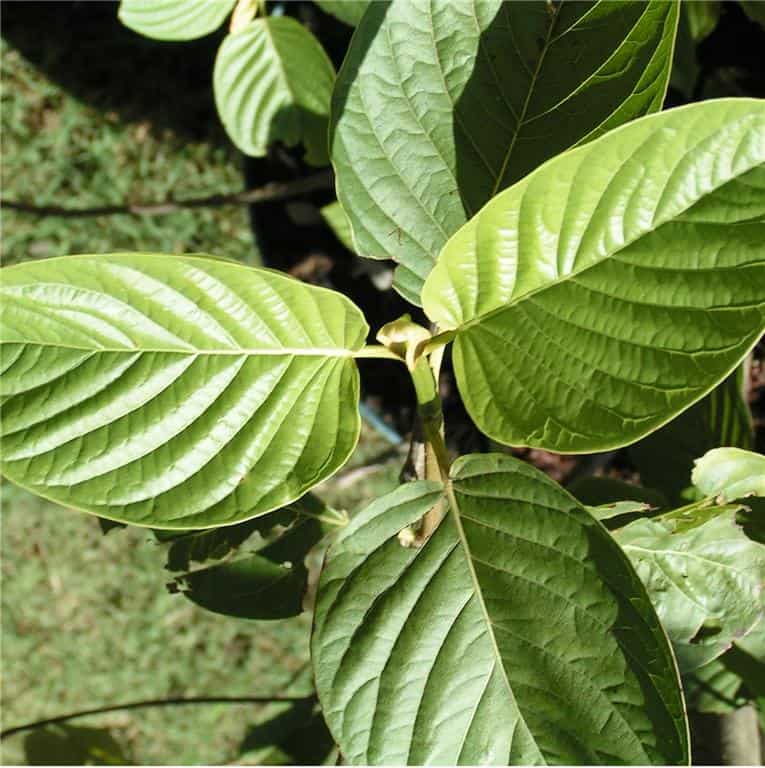 What Is Malay Kratom?
As you may have intuited, Malay Kratom originates from the Southeast Asian country of Malaysia. The intense tropical climate here, marked by high temperatures, high humidity, and generous amounts of precipitation are ideal growing conditions for the Kratom tree. To our knowledge, the indigenous populations of the region have been using Kratom for at least several centuries.
In traditional folk medicine, Malay Kratom is chiefly employed for its analgesic and stimulating properties. The arduous and lengthy working days of native farmers often demand such aids to keep them going. 
To ensure the premium quality of Malay Kratom, however, we recommend you order it from a certified website. We frequently order sample batches from all the most popular vendors. It's an easy way to keep track of the quality and, if you're an expert consumer, the provenance of their merchandise. After years of sampling Malay Strains from tens of vendors, the purity and consistent quality of The Golden Monk's supply has never let us down. 
Malay Kratom Effects and Benefits
Both Malay Kratom strains will deliver noteworthy and lasting effects. Nevertheless, they each have a unique, distinctive quality:
Red Malay Kratom
Despite the fact that Red Malay is not as potent as other strains of Red Vein Kratom, its effects are still much appreciated by the Kratom community:
Good Analgesic. If you suffer from mild or moderate chronic pain, Red Malay might be the natural supplement that's going to help you give up OTC compounds. 
Mood Enhancer. Red Malay is the Red Strain most likely to help you achieve a state of tranquility and well-being. At higher dose, it can be sedating.
Green Malay Kratom
Green Malay is a more potent analgesic than its Red cousin, while also giving its users a good kick:
Optimal Energy Boost. Casual Kratom consumers use Green Malay to either cut down or completely replace their caffeine-based products.
Good Pain Management. If Red Malay isn't as effective at relieving your pain, Green might just do the trick.
Malay Kratom Dosage
To achieve the best possible Malay Kratom dosage for your physiology, a bit of trial and error will be required on your part. We recommend you start with an initial dose of 0.5 to 1 gram and take good heed of the after effect. Then, you can gradually increase your Kratom amount, in 0.5 increments, until you reach 3 grams.
After several weeks of routinely consuming Malay Kratom, you may try a dose of up to 4.5 grams. However, if lower amounts are still effective, we do not recommend you increase the quantity, as it may trigger unwanted feedback. 
Consumer Reviews
To gauge whether this Kratom variety is something you may be interested in, you can read several Malay Kratom reviews below:
"I've been using Red Malay for a couple of weeks now and it's been tremendously helpful in toning down my joint pains. I recover faster after my training sessions and I feel much better at night, after I take it. This all-natural product got my motivation through the roof when I woke up the morning after my first dose. I haven't had such a restful sleep in years."

Tom: July 30, 2019
"Training 5, sometimes 6 times a week isn't a walk through the park. I often feel like quitting because my energy levels are so low. My husband recommended a moderate dose of Green Malay at mid-day and, after I tried it twice, I was completely sold on it. I could push through my routine as if I had hours of rest and my muscle soreness was almost inexistent after taking it."

Maria: October 27, 2019
Malay Kratom Alternatives
Whenever you feel that the Malay Kratom effects are not as prominent, you might want to consider a couple of alternative strains:
Vietnam Kratom
Albeit rare, Vietnam Kratom is renowned for its potency and unique upshot.
Borneo Kratom
Borneo Kratom is one of the most popular and widespread Kratom strains. Most users don't ever try anything else after they experience Borneo varieties.
Thai Kratom
Thai Kratom is the delight of expert consumers. You might not want to try it just yet if you're new to the Kratom world, though. 
Is It Worth Trying?
Unlike many other strains, Malay Kratom is mild enough for beginners to have a great experience with it. As such, Malay strains are suitable for anybody who wants to benefit from their analgesic, stimulant, or mood enhancing properties.
To ensure the best possible outcome from your Malay Kratom powder, we recommend you buy from certified vendors only. In our years of sampling Malay varieties, The Golden Monk was the only vendor whose quality was consistent through time. They delivered outstanding purity every time and all their batches were lab tasted for safety reasons.