As of 2019, it is perfectly legal to use, own, sell, and cultivate Kratom in Maryland. Although the local media has made some negative comments about the plant back in 2017, no attempts to ban it have been made thus far. Furthermore, there seem to be no future plans to classify Kratom as a controlled substance in this state.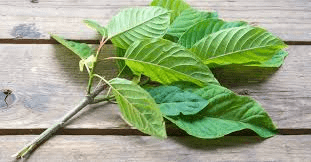 Is Kratom Legal in Maryland in 2019?
Maryland is one of the few states in the USA where the legality of Kratom has not, as of yet, been called into question. In 2017, the local publication Capital Gazette reported that several men were taken into custody by Anne Arundel County police and that 158 grams of Kratom were seized in the process. The article stirred confusion due to the fact that Kratom was actually legal at the time when the arrest took place. Why, then, were the men taken in?
It turned out that the culprits were in possession of controlled narcotics in addition to small amounts of Kratom. In other words, Kratom had nothing to do with their arrest. The entire incident only went to show that the public was drastically misinformed about this natural plant of the coffee family. Unfortunately, this state of affairs remains the case to this day. In spite of the fact that Kratom is legal in Maryland and can be beneficial when taken responsibly, many non-users continue to see it as nothing more than a narcotic drug.
The American Kratom Association, together with members of the Kratom community in Maryland, are trying to address this issue through an ongoing campaign designed to educate the public about the true nature of this plant. For now, at least, there is no reason to believe that the legal status of Kratom will change in this state.
Can You Buy Kratom in Maryland?
Smoke shops that sell different varieties of Kratom are abundant in both Baltimore and other cities in Maryland. However, there is little guarantee that the products they sell contain pure Kratom powder only. Both to maintain your health and to experience the full benefits of this plant, it is advisable that you purchase your powder or capsules online.
Unlike most smoke shops, online Kratom vendors specialize in the distribution of this plant alone. Sellers such as The Golden Monk constantly run quality and purity checks to ensure that their products are healthy and up to par.