Kratom OG is an online vendor that has been around for no less than 8 years. In this time, they've developed a series of highly potent proprietary blends that customers cannot purchase from any other source. Together with the overall quality of their powders, this unique range of products has helped them build a solid reputation as a fantastic and affordable US-based Kratom vendor.
There are just two issues to consider when buying from Kratom OG. First, it is uncertain whether or not they test their powders for potentially dangerous impurities, which has become an industry standard over the past couple of years. Second, their website is more of a catalogue than a secure shop. To place an order, you must send an e-mail to a specified address that will then redirect you to a safe payment portal. If you don't mind the inconvenience, it is most certainly worth it to explore the offer of Kratom OG.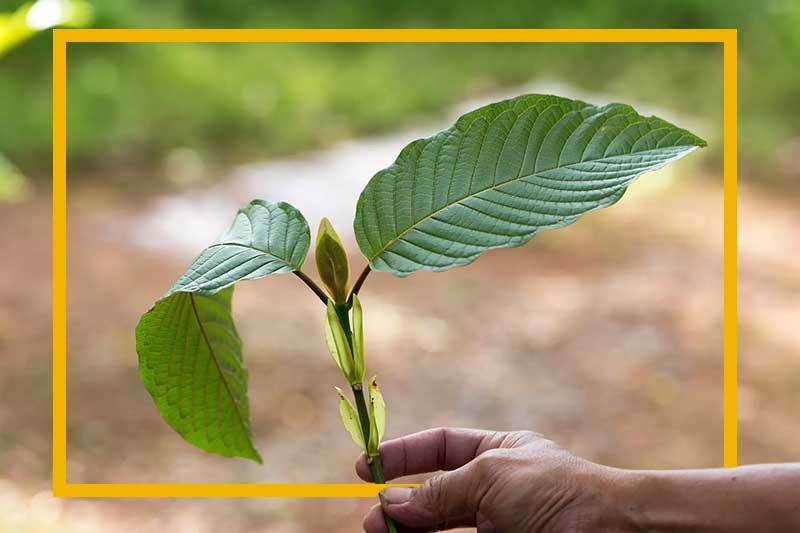 Kratom OG Products
Excellent products make the strongest case for why you should try Kratom OG at least once. Not only does this vendor sell all the classics – from Maeng Da to Bali, Indo, Thai, Borneo, Vietnam and others – but they have also come up with unique blends for an even more potent effect. For example, most Kratom OG reviewers praise this vendor's OG Maeng Da (all colors, very dense), their Kalbar Premium, as well as their White Aceh, White Slippery Rock, and Dark Coffee/Chocolate mixes.
Although they only sell powders, Kratom OG have dozens of different strains to choose from. The varieties mentioned above are a small sample of their complete offer, which is bound to include something for all tastes and budgets. Whether you're into Red, Green, White, Yellow, or even newer strains, you're likely to find what you're looking for while browsing this vendor.
Prices
Prices are yet another plus for Kratom OG. At $18 per 100 grams of most strains, this vendor is surprisingly affordable compared to the competition. What's more, they sometimes run special coupon codes that can lower the total cost of your order even further. These are usually published on their website or social media pages, so it makes sense to follow them throughout the year.
As for customers who wish to purchase Kratom in bulk, Kratom OG has also got them covered. One kilogram of most strains is valued at $89, which is well below the market average for this quantity. If you're interested to place a more diversified order, you can split a kilo between 2 or more different strains.
Shipping
Kratom OG ship from New Jersey to all US states where Kratom is legal. They use standard USPS, which means that it might take up to 7 days to receive your order. Because some of their products are in very high demand, it might take additional time for your order to be put together and shipped.
Customer Support
Unfortunately, the only way to get in touch with Kratom OG is to send them an e-mail. However, most Kratom OG reviewers agree that this company's support team is agile and polite. It's likely that you will receive an answer within the day even if you won't be able to get a hold of someone on the phone.
Kratom OG offers a 30-day satisfaction guarantee on all products, but they do not accept returns on opened packages for certain strains. If you are dissatisfied with your purchase, it's best to get in touch with their support team and find out whether you can obtain a replacement or full refund.
Client Testimonials
Over the years, Kratom OG have accrued hundreds of positive reviews, especially when it comes to their proprietary blends and unique strains:
"It sounds weird, but this vendor's Kratom is simply beautiful. The strains I ordered had great colors and a super-fine texture, so I was excited to try them out. So far, I've had their ultra MD, Super Red, Super Yellow, and Red Dragon. All gave me a clean and very potent effect."

Ruth: October 29, 2019
"Premium Kalbar from OG Kratom is simply the best blend I've ever had. I also like their other premiums and their ultra MD, but it was the Kalbar that had the most powerful effect for me: immediate mood lift, energy, focus, all the good stuff. All very clean."

Jerome: November 2, 2019
Is It a Reliable Vendor?
In spite of the fact that it might be slightly inconvenient to order from this vendor, the vast majority of OG Kratom reviewers claim that this is not only a reliable source, but an excellent one at that. Their prices are fair, while their varied offer of exciting strains and blends includes a little something for everyone. 
If we were to make just one comment about this vendor, it's that we would like to see them add lab test results for purity to the description of each product in the future.